BARNSLEY'S new Commonwealth Games champion Lachlan Moorhead says it has been a 'phenomenal journey' from his family's judo club in Penistone to winning an international gold medal.
The 21-year-old won all four fights in the 81kg event in Coventry to claim gold for England on Tuesday.
Lachlan told the Chronicle: "When I won, it was an unbelievable rush. It was absolutely insane. I don't even know what I did. I was roaring, pointing at people in the crowd. I was on another planet. I still couldn't believe I had won it even when I was on the podium with the medal around my neck.
"It was fantastic to win for my hometown. A lot of people came from Penistone to watch. It was nice to put on a good show for them and give them their money's worth. I would have hated to have let them down.
"I got loads of texts that just said 'Yorkshire!' and that was it. I replied to them all which took me a few hours.
"The next day I felt like I had done ten rounds with Mike Tyson and lost every one of them, but I was happy."
Lachlan's father Matt Moorhead – who set up a judo club in Penistone so his young son could train – was in the crowd, and it was his birthday.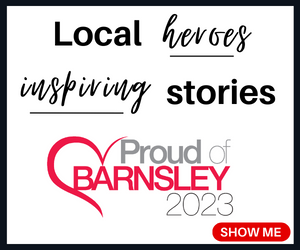 "My dad thinks he's too tough to do birthdays. I wished him happy birthday in my interview straight after the fight because I thought it would wind him up.
"But it didn't work because he was too happy to care.
"My dad was the loudest person in the crowd but he was shouting 'come on Yorkshire' not 'come on Lachlan'. He threw me a Yorkshire flag afterwards.
"When I think back to us going to small hall events in Barnsley, it's a phenomenal journey to the Commowealth Games gold."
Moorhead won his first two contests against men from Nigeria then Australia, both with ippon moves on 'golden score' after they were level following the allotted time.
He then scored another ippon to win his semi-final against a Canadian, which guaranteed him a medal.
In the final, against Canadian favourite Francois Gauthier Drapeau, he landed two waza-ari moves to take gold.
"I started the day slow, I don't know if it was nerves, but I wasn't flowing.
"Every time I got a win, I celebrated like I won the Olympic final. The crowd were loving it and then I was loving it.
"My opponents got better throughout the day but so did I.
"When I came out for the final, everyone was screaming. It was so loud.
"I felt like Conor McGregor walking out for a UFC match. It's hard to lose when you feel like that.
"There aren't many fights I have steamrollered through like that. I just knew there was nothing to lose and I gave everything. I haven't done the throw I won with for a while but I pulled it out the bag when I needed it."
Lachlan is now planning to have a week off before returning to training.
He is hoping to be selected for the World Championships in October while his long-term goal is the 2024 Paris Olympics. He said: "To know I can step up to the mark and perform under the pressure is really good and reassuring.
"I am really confident going forward to the Paris Olympics and the rest of it.
"I am young, I have got a lot of time."