BARNSLEY Women's Football Club are hoping England's European Championship win will accelerate their plans to build the country's first football ground specifically for women.
The club are aiming to construct a £5million ground in Hoyland at the Rockingham Forge Parkside development. The initial plan is for a two-tier stand with 600 seats, although that could be increased in the future, with meeting and conference rooms inside for businesses and social events as well as various community groups.
It would be home to Barnsley Women's FC – who hope to go from the fourth to second tier and become semi-professional – as well as an affiliated new 'emerging talent centre'. Other sports such has archery could be played there.
BWFC are not affiliated to Barnsley FC, and currently play at Wombwell Town.
Chairman Steve Maddock said: "After we lost out for the last proposed site in Kingstone, I was directed to speak to Neil Spencer at Forge Community Partnership who had been given land on Parkside.
"We have been in discussions with Barnsley Council for two years.
"Our initial plans were for a £5million stadium and we are more than halfway there with the funding, without really going to people for sponsorship.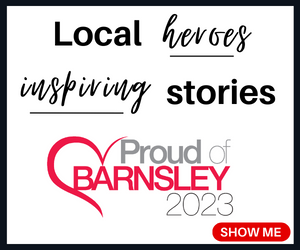 "We're under the impression it is definitely going to happen.
"Ground has been excavated and building plans have been passed.
"But it has stalled a bit in the last few months and we don't know why.
"This is a fantastic opportunity to put Barnsley on the map with the first purpose-built women's stadium.
"Hopefully the Lionesses' win will hurry things along a bit.
"We were hoping the building would start in September.
"We look forward to working further with the council to make this happen."
Coun Robert Frost, cabinet spokesperson for regeneration and culture, said: "We can confirm that positive discussions have taken place between the Barnsley Women's Football Club and Forge Community Partnership, who will run the new facility at Parkside.
"We believe in Barnsley as the place of possibilities and providing opportunities to everyone is crucial.
"The new facilities will not only cater for football, but also various needs and interests to ensure everyone in the community benefit from them."
The new Emerging Talent Centre is due to be based at Barnsley College sites and the Dorothy Hyman Stadium in Cudworth before eventually moving to the planned new ground in Hoyland.
Steve Gates, of Barnsley Schools FA, has successfully applied to run the centre, which is being funded by the FA and Premier League over the next three years. It is for girls aged ten to 16 with plans for under 18s and under 23s teams. Trials are due to start later this month with those successful beginning a 30-week programme.
That continues a successful era for women's football in Barnsley, with local players Bethany England and Lucy Watson playing in the top flight and at international level while the town's under 12s schoolgirls recently won a national title. Gates said: "This has ground-breaking implications for our town's female football development.
"Our best girls' football talent does not need to leave the town anymore.
"Bethany England had to be coached at Doncaster Belles and Sheffield United, with the latest success story Lucy Watson, who has just signed for Chelsea, being at Sheffield United.
"My successful schoolgirl under 12s team had a player at York and another at Doncaster Belles.
"Well, not anymore.
"It was a very long-winded application, but I am immensely proud that we now have a football academy for girls in our town."
ETCs have replaced the old Regional Talent Centres and are the equivalent of academies at men's professional clubs.
Gates said: "RTCs were not inclusive, too loyal, not representative of the population in terms of ethnicity and income and were restricting opportunities by preventing the girls from playing for their grassroots, schools and boys teams too."