BARNSLEY are still looking for at least one more striker after bringing in Slobodan Tedic, while Michael Duff has contradicted reports that the club has accepted a bid for Michal Helik from Lech Poznan.
The summer transfer window is due to close in just under four weeks on August 31, by which time the Reds will have played seven more competitive games.
They have made seven signings, following the arrival of Manchester City's Tedic on a season-long 'development' loan yesterday. Head coach Duff told the Chronicle: "We will definitely be looking for at least one, possibly two, more strikers. I don't want to be disrespectful to the lad (Tedic) but he's not coming in as our marquee number nine and then we say: 'that's it, we're done.'
"It will be him plus one or two."
Should Tedic be joined by two more strikers, Duff – who generally plays two up front – would have at least eight to choose from, with some then likely to be loaned out or sold.
Devante Cole and Jack Aitchison started the opening day 1-0 loss at Plymouth Argyle on Saturday, then Aiden Marsh and James Norwood came off the bench.
The Reds also have Aaron Leya Iseka who struggled in his first season and was not involved at Plymouth.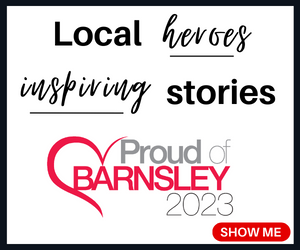 On Iseka, Duff told the Chronicle: "Aaron is fit now and available for selection. If you train well enough, you get in the team. I won't judge Aaron on last year, I judge people on what I see in training now. I won't comment on how people are training. You will see the squad on Saturday."
The Reds are also hunting a right wing-back following the sale of Callum Brittain to Blackburn Rovers.
Duff said the deal for the player who was at Oakwell for talks two weeks ago is now 'dead.' The Chronicle understands it was Southampton's right wing-back Kayne Ramsay.
Central midfield is another area in which the Reds are hoping to recruit.
Herbie Kane is expecting to miss about another month with a groin injury, while Barnsley would like to add more attacking threat from midfield.
Asked if the Reds were close to other signings, Duff told the Chronicle: "It's almost pointless to say how far down the line you are because until it's done, it's not done.
"So the answer is no, ultimately.
"We would like to get them all in yesterday if we could, but we have to work on timeframes, wage structures, waiting for other clubs to do their business because there is a foodchain. Whether we like it or not, we're in the third tier now.
"There are a lot of plates spinning and we're waiting for something to land."
One of the main sources of Barnsley's recruitment is likely to be the under 23s squads of Premier League clubs, with loan signings expected.
They have been linked with Crystal Palace's 21-year-old centre-back Jake O'Brien.
Duff said: "We're just looking for the best players we can afford, whether loan or permanent.
"Ideally it will be permanent because he's our asset then, but you're not always in control."
Polish news outlets have reported that Barnsley have accepted a bid of 1.5 million Euros, rising to two million, for centre-back Helik from Polish club Poznan.
He sustained a thigh problem last week but has been in light training this week.
Duff said: "He will be out for three or four weeks but I don't think that comes into it. I think there was an offer a couple of weeks ago that was rejected.
"Until we get a bid the club accepts, he's our player. He's been good, he has not been moping, not knocked on my door and said he's desperate to leave."
Callum Styles is another expected to leave this summer, having been linked to various clubs. Styles played in midfield at Plymouth.
Duff told the Chronicle: "He's been good. You can see that in his performances. He didn't down tools or throw his arms in the air. He is still getting paid by Barnsley Football Club. There has been loads of speculation but his job is to play for us until something happens."
The Reds have sold top-scoring strikers Carlton Morris and Cauley Woodrow this summer as well as right wing-back Brittain. They are trying to offset an expected drop in revenue of about £8million following relegation from the Championship.
The Reds have signed centre-backs Conor McCarthy and Robbie Cundy, midfielder Luca Connell, goalkeeper Jamie Searle, left wing-back Nicky Cadden and strikers Norwood and Tedic.