PROPOSALS are set to be put forward to stop residents using disposable barbecues and fireworks on the town's moorland to help prevent wildfires - with those flouting the rules being fined up to £1,000.
Barnsley Council will put forward the proposals, which will cover all publicly-accessible moorland areas in the borough, subject to the agreement of private landowners.
The Public Space Protection Order (PSPO) would mean that anyone lighting a fire, fireworks or disposable barbecue in moorland areas the public can access would be committing a criminal offence, following incidents at local beauty spots in April 2019 and April 2021, which caused an estimated £700,000 in damage.
A PSPO was first implemented across the town centre and some residential streets in 2016 effectively banning offenders from entering the area but it's since been adapted to include issues with dogs, such as fouling and requiring pets to be kept on leads in certain areas.
The purpose of the proposed PSPO is to reduce the risk of wildfires in Barnsley.
Barbecues, fires and fireworks all have the potential to cause fires and at particular risk of fire is Barnsley's peat moorlands. The recent high temperatures and fires across the South Yorkshire region have highlighted the importance of reducing fire risk as much as the council possibly can.
Fires of this sort have caused 'great costs' to landowners and emergency services, whilst smoke from wildfires can have a negative impact on air quality a number of miles away.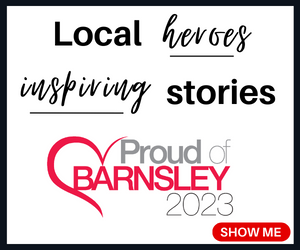 PSPOs can be enforced by both authorised local authority personnel and the police.
Any breach of the order is seen as a criminal offence which can be discharged through a fixed penalty notice of £100, or up to a £1,000 fine upon prosecution.
Plans were initially brought forward by Barnsley Council earlier this year, with the scheme being given the green light by cabinet members.
According to council bosses behind the scheme, enforcing the PSPO will be 'challenging' given the area's size.
However, as peat moorlands can absorb three or four times as much carbon as the equivalent area of trees, they have been deemed an 'important part' of achieving the council's targets to reduce carbon emissions to net-zero by 2045.
Coun Robert Frost, cabinet spokesperson for regeneration and culture, said: "We all have a part to play in protecting the green spaces in our borough for future generations and helping Barnsley to meet its aspirations to become net zero by 2045.
"We want to hear local people and organisations' views on the proposed Public Space Protection Order which we believe is the right move to prevent damaging and dangerous wildfires, and to protect our important peatlands.
"Please take a moment to fill in our survey which you can find at barnsley.gov.uk/HaveYourSay and give us your views on the proposed PSPO."
The consultation runs until October 2, and can be found on the Barnsley Council website.