A FESTIVAL in memory of a 15-year-old girl who took her own life during lockdown will see more than 2,000 people come together on Sunday.
Honey Cook was achieving top grades at Darton Academy and was due to start fashion at Barnsley College last September but on February 14 last year, her family's life changed forever.
Her mum, Gemma Cook, wants to keep Honey's memory alive and to help with her own mental health she has decided to put her energy towards the 'Bee Kind Festival'.
Held at Woolley Cricket Club on Sunday from 12pm to 6pm, the day will host celebrity guests, fairground rides and a dog show.
More than £12,000 has been raised so far, and it's likely to increase even further on Sunday as thousands flock to the site in honour of Honey.
Gemma told the Chronicle: "Like a lot of people, I was ignorant to the crisis of suicide amongst young people as I have never experienced it before losing honey.
"The statistics scared me and the thought of other families going through what we're going through is devastating.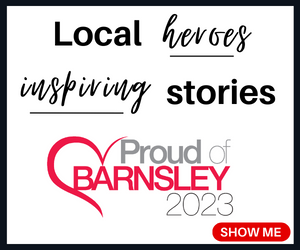 "Losing Honey has left me very unwell, each day and each hour is a struggle.
"I've gone from working full-time, managing a household with three children and studying A-levels, to just being sat with my own thoughts - and they weren't good thoughts and I was in a very dark place.
"My best friend suggested a family fun day to keep me focused and celebrate Honey while raising money for charity.
"We raised more than £12,000 before the festival and sent it to the charity YoungMinds."
She added that she's been overwhelmed with the support of others on her journey - and hopes Sunday will be a success.
"It has been hard to juggle my grief and my children's grief, along with organising a festival so big," she said.
"I've got the help of my friends and my step dad, who have taken a lot of the pressure off.
"I am overwhelmed with the support of local and big businesses donating and sponsoring us and the generosity of the community, in bringing together amazing raffle prizes, from handmade gifts, to Jet2 flights.
"Especially while everyone is struggling with the cost of living.
"We have sold around 2,000 tickets and have fairground rides, food, stalls, entertainment, bands - it's an absolutely jam-packed family day out."
She hopes the event will spark a much-needed conversation around mental health - and if she can help just one family then it will all be worth it.
"We really do need to make children's mental health a priority," Gemma added.
"Honey was my mini-me, my best friend.
"The heartache of losing her and trauma of finding her will never leave me.
"My beautiful, happy, talented, funny girl is gone forever and I miss her incredibly.
"I want to make her proud.
"Life for me will never be the same but if one young person reads her story and feels the devastation left behind, I hope it stops them.
"I hope they speak to someone and get help - we love you and we want you here with us."