Michael Duff hailed his Barnsley side's togetherness and character in their last-gasp 1-0 win at Middlesbrough in the EFL Cup on Wednesday night.
The Reds soaked up second half pressure from their Championship hosts before Josh Benson netted in the 92nd minute to set up a second round trip to Leeds United.
Duff told the Chronicle: "It was a team performance. If we had conceded the chance in the first minute it could have been a long night. But the thing we've been labouring a lot is that togetherness, hard work and spirit can get you a long way in football. All those things gave us an opportunity to jump on a mistake at the end.
"Players have not had a lot of minutes, people are going down with cramp, but they keep each other at it, stick together and it buys you that moment.
"We could pass better, be cleaner but we found a way to win. We had some luck but we had to earn it."
Benson netted his first Barnsley goal after a difficult first season with the Reds. Duff, who was his under 23s coach at Burnley, said: "He's had a bad year but there were many factors in terms of injuries and Covid. He's had a difficult start to his Barnsley career. I signed him at Burnley and I think he's a good player. He need a little bit of confidence and belief, and hopefully that goal will help. The important thing now is he doesn't think he's arrived because he's had half an hour of good football and scored a goal."
Benson added: "It was brilliant. It was my first Barnsley goal so to do it so late in front of the away fans was a brilliant feeling. We really stuck together as a team, helped each other out, we all know our jobs. Everyone on the pitch has done a job and a half."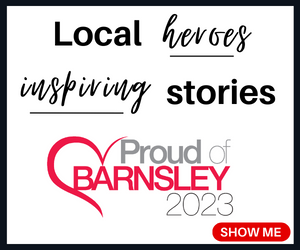 Robbie Cundy, who was taken off at half-time in the first game of the season, was one of the stars of a fine defensive display by the visitors.
Duff said: "He had a difficult 45 minutes (on the opening day). It's not that he can't play at this stage of the season but Robbie will come in when the bad weather and mud starts coming in. Because he'll head and kick and block, and you saw that - especially at the end. He's a defender who enjoys defending. He will add to what we've got."
Fabio Jalo, 16, came off the bench and became the sixth youngest player in the club's history. Asked what encouraged him to play the striker, Duff said: "It wasn't getting sent off in the under 23s yesterday. He's had an interesting 24 hours but he will have learned a lot.
"We think he has potential. He's a long way form being a first team player but we are short in that part of the pitch. You have to find a way if you haven't got a 25-goal centre forward – we might have one in the building, we might not.
"Fabio needs to learn. But it wasn't a token gesture, it was 0-0 with 15 minutes to go. We didn't bring him on to raise his profile.
"We will suck it and see (in terms of how much he plays from now on). He's hardly trained with us, he's done well in the junior games. Every time he steps on the training pitch it's an opportunity."