Analysis of Barnsley's 1-0 EFL Cup win at Middlesbrough on Wednesday.
GUTSY DISPLAY CAPPED BY EPIC WINNER
Barnsley fans have already celebrated as many away wins in all competitions this season as they did last campaign while, on Wednesday evening, they saw a display of team-work, guts and organisation which had been sadly missing over the previous year.
Josh Benson's injury-time goal – his first for the Reds – stunned their Championship hosts then they were handed a fantastic draw at Leeds United in the next round.
That excellent evening rounded off a good week in which they have picked up two wins and two clean sheets while – although they can improve significantly, especially in attack – showing a togetherness and character which is a solid platform to build from.
The Reds made seven changes from the league win on Saturday – and Boro made eight from their loss at QPR – but the fact that 'fringe' players contributed to the win will be morale-boosting for the squad and make them all feel a part of it.
The league is much more important but we have seen before that cup runs can build confidence and, after a season of only seven wins in total and one in 25 on the road, any victory should be cherished and celebrated. It certainly was by the 346 Barnsley fans who went wild after the late winner.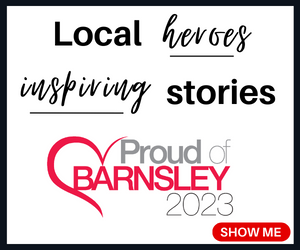 DUFF CHANGES MAKE IMPACT
Michael Duff said he wanted his Barnsley team to emulate Boro boss Chris Wilder's attractive style of play but, in the first half, it was the visitors who did it better as they created more chances and recovered from a slow start to be the slightly superior side.
The second half was different as the Reds had to defend almost constantly but they did so heroically before the late winner.
Duff's substitutes made an impact as he identified that Boro were 'killing' Barnsley with crossfield balls in the second half which exposed the back three, so changed to a 4-3-3 which was more solid in the final 25 minutes.
That involved the removal of centre-back Conor McCarthy, who had just been booked, for Benson whose goal, following a fine ball from himself, was set up by two of his fellow replacements as Will Hondermarck touched it on after meeting a low right-wing cross by Luke Thomas.
Aaron Leya Iseka also came on but made little impact in a performance unlikely to put him back in Duff's league plans.
CRUCIAL GOAL FOR BENSON
Benson's winner was Barnsley's first goal in the EFL Cup for two years since Patrick Schmidt and Jordan Williams netted in a 2-0 win at the same stadium.
More importantly, it was a huge moment for a player Barnsley paid significant money for in transfer fee and wages a year ago before a very disappointing first season partly due to Covid-19 and injuries as well as poor management from the dugout and boardroom.
He now has a manager who appears capable of getting the best out of him and, although this is only a start, his goal in midweek and Thomas' weekend winner suggest Barnsley have some goal threat from midfield and that Duff is beginning to rejuvenate players who have struggled before.
JALO DEBUT AT 16
Fabio Jalo, 16, became the club's sixth youngest player when he replaced Devante Cole on 78 minutes.
It has been an interesting week for the Portuguese-born striker who had been sent off for violent conduct playing for the under 23s the previous day.
He is one of the most exciting young attack talents to come out of the youth system in decades, and showed brief glimpses including an outrageous backheel which was his first touch.
Despite his slight frame, he has the physical strength to compete in men's football and is expected to be dipped in and out of the first team as he develops this season.
CUNDY BOUNCES BACK FROM OPENING DAY
The good team performance started with goalkeeper Jack Walton who made some impressive saves, including in the second minute when he denied Duncan Watmore one-on-one.
That chance came after a mix-up between centre-backs Robbie Cundy and McCarthy.
At that point, it looked as though Cundy might repeat his hesitant, static, dominated performance from the opening day at Plymouth when he was taken off at half-time.
But, for the rest of the game, he was excellent – especially in the second half when he cleared a series of crosses then made two superb last-ditch tackles.
He may not be quite as comfortable on the ball as some of his defensive colleagues but Duff said he will come into his own during the winter when the Reds play on poor pitches and need someone who just loves the basics of defending.
Mads Andersen was also very good, showing that he really should be playing against Championship opponents every week and Barnsley are fortunate to have him as their League One captain.
The two young wing-backs Clarke Oduor and Jordan Helliwell were involved for the first time this season and played their part defensively with some important interceptions and clearances, before eventually becoming full-backs.
Helliwell showed some good skills in the build-up to the winner while Oduor should get credit for adapting to the pace of the game having played just 30 minutes in pre-season against Worksop Town six weeks previously.