AIDEN Marsh says he is learning the 'dark arts' of being a striker from new colleague James Norwood and is hoping to show there is quality up front in Barnsley's squad before the expected arrival of new forwards.
The 19-year-old from Monk Bretton has played in all three of the Reds games this season, coming off the bench twice in the league before starting at Middlesbrough in the EFL Cup on Wednesday.
He is enjoying working alongside Norwood, 31, who was brought in partly to add experience to one of the youngest squads in English football.
Marsh told the Chronicle: "He's got a lot of experience. If he watches me in training and games and thinks he can add something to my game, he speaks to me about it and I openly take his advice which is always good advice.
"It helps me because I am playing against men and I need to learn the dark arts. People are shoving people off the ball. You learn that sort of stuff a lot quicker when you have an experienced player around. You are fighting for three points every week and you need every little advantage against defenders."
Marsh has also enjoyed working with Michael Duff who was appointed head coach this summer.
"He's really good. He's strong in his beliefs and the team is taking it on board, everyone is buying into it.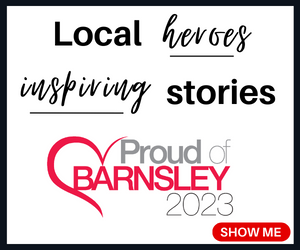 "He's played at every single level in this country, he has a lot of experience and knowledge so a young kid like me can really pick his brains."
Duff is hoping to bring in at least one more striker in the transfer window but, before then, Marsh wants to show he can add the goals that have been lacking for Barnsley recently.
"I am just going to take every game as it comes, try my best and whatever comes will come. I have an opportunity and I want to grasp it. Everybody is training hard every day. Hopefully I can stake a claim in the team."
Marsh has idolised Premier League strikers such as Didier Drogba, Sergio Aguero, Alexandre Lacazette and Gabriel Jesus.
"I have been working a lot on staying inside the post when crosses are coming in, and being around the penalty area.
"Aguero does it really well, he floats inside the six-yard box and gets those one-touch finishes off which is something I want to add to my game."
Barnsley's 1-0 victory over Cheltenham on Saturday was the first time Marsh had played in a win.
He said: "It's a great feeling winning games. It's great to get smiles back on the fans' faces and our faces. It creates a positive feeling in the whole club."