Barnsley head coach Michael Duff said 'I'm not sure how we're leaving with nothing' after 'totally dominating' the second half of a 2-1 loss at Derby County.
The Reds trailed 2-0 at half-time then were much better after the break, pulling one back through Josh Benson.
Duff told the Chronicle: "I don't know how we were 2-0 down at half-time. I thought we more than matched them. We switched off on a set play. You can't come to a place like this and give them a leg up. Then the second goal is a good finish but it comes from us playing a bit too much. We had some really good chances between the two goals.
"They took a little bit more information at half-time in terms of setting the press and I thought we were totally dominant in the second half. I am not sure how we're leaving with nothing. That was the first thing their manager said when we shook met hands and that tells you everything. It means nothing, but If you are going to get beat, that's the way to get beat. The press was good, the physicality was good and the quality was good.
"I can't ask much more from the players other than being a little bit more clinical and winning the game. We're still a new group and learning. There are definite signs of improvement from when I walked in the door."
James Norwood missed a good chance at 0-0 then Jack Aitchison blazed a shot over the bar five yards out early in the second half.
"I don't think we'll keep missing chances like we have been all season. We have hit the underside of the crossbar. We have missed two pretty much open goals.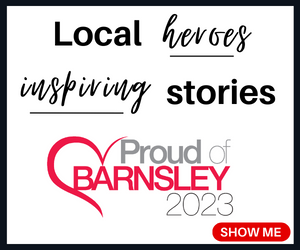 "But I don't want the forwards getting paranoid. Law of averages says one will go in. I would be more disappointed if we weren't creating chances, and we have in every game.
"The Jack one is very similar to Josh Benson at Plymouth. I am not sure how it's not gone in."
Captain Mads Andersen added: "I think we deserved all three points. We played a great game. We gave them easy goals but the whole second half we played in their half and created opportunities. It feels weird because we lost because we were good. If we were more clinical in both boxes, we would have won.
"I have to score my header (a chance in injury-time). It's very frustrating. Those are the moments you have to catch."
The first goal saw a Conor Hourihane corner go over Brad Collins then be turned in. It was credited as a Conor McCarthy own goal. Duff said: "We went zonal for a reason. Brad came for it. Two other lads can head it when it goes over Brad. He had made a good save before then."
Andersen said on the first goal: "It was very frustrating. We cannot give away such easy goals, especially at a place like this. It was a tough start but we kept fighting.
We didn't get a point but we showed a bit of balls. I definitely think we can challenge these opponents and we showed that today."
Duff said on the 1,363 Reds fans: "They were brilliant today. The fact they stayed right until the end shows they know we didn't deserve to lose. There will be a few red faces because they were in the sun. We weren't at it at Plymouth but there's resilience and togetherness building. We could easily have come out in the second half and thought 'here we go again.' But we didn't."