BARNSLEY Woolley Miners CC enjoyed an extraordinary weekend – breaking league records while making 512 on Saturday then winning the Twenty20 Blast on Sunday.
Jake Weatherald, the Australian professional batter, scored 412 runs off 171 balls over his final weekend with the club this year – bringing his season's total to 1,443.
He whacked 270 off 107 balls with 17 fours and 27 sixes at Whiston in the league, with both his score and the team's total being new records for the ECB Yorkshire Premier South and the old Yorkshire League.
Weatherald then smashed two quick half-centuries in the Twenty20 semi-final and final at Elsecar as the Shaw Laners picked up their first trophy since 2015.
Captain Jason Booth said: "I am so proud of the team.
"I don't mind admitting I shed a tear or two.
"We have been working towards this for a number of years and it was fantastic to see the young team lift the trophy.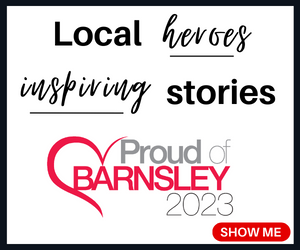 "Jake has obviously had a massive impact on the team, with the way he plays and how he has developed the other players. The weekend was a culmination of all that, and he will leave an amazing legacy.
"Sunday was a fantastic day for the club. We had a lot of supporters there and the celebrations were great."
Weatherald's knock at bottom club Whiston meant he had scored 1,051 league runs at an average of 81 with three hundreds and six 50s. He is currently the league's top-scorer.
After he was out, Barnsley continued to play aggressively down the order with Oliver Bennett, Leo Johnson and Oliver Jackson all contributing.
In total they hit 45 fours and 35 sixes, scoring 390 in boundaries.
Whiston were then bowled out for 179, with Ali Jahangir taking three wickets.
Booth said: "It's like a footballer scoring ten goals in one game.
"You see special innings of 100 or 150 but you never see hitting like that.
"It's hard to describe. He hit five sixes in one over early on.
"He was dropped twice but he was already on 144 the first time. You have to have so much belief and confidence in your own ability to play like that.
"He's made a massive impact on the club.
"We got him a Barnsley Football Club shirt as a present before he left on Monday.
"It's possible that he will come back next season but we're looking at options."
In Sunday's semi-final, Barnsley bowled Cleethorpes out for 153 then won with four wickets and 20 balls left.
Weatherald whacked 76 off 33 balls with seven fours and six sixes.
In the final, Weatherald hit 66 off 31 with nine fours and three sixes but Barnsley collapsed from 97 for one to 148 for nine.
Doncaster were 54 for one but were bowled out for 105, with Jahangir taking three for 20 and Jay Smith four for 12.
Booth said: "Our score in the final was probably 20 runs short of par but we bowled and fielded really well.
"Ali Jahangir was fantastic throughout the day and Jay Smith made a big impact in the final. Our fielding was superb with some great catches."
Meanwhile, the other Barnsley clubs in the division both won to keep survival hopes alive.
Cawthorne bowled Doncaster Town out for 140 in a seven-wicket win.
Michael Jepps took five wickets then Taruwar Kohli made 77.
Elsecar chased 219 with four wickets and nine balls left against leaders Appleby Frodingham.
Tanzeel Ali (85) and Kashif Naveed (58) did the damage.
Cawthorne are second-bottom, with two to go down, two points behind Elsecar who they are due to play in one of their last four games.