BARNSLEY are hoping to continue to 'build back trust' with supporters when they host 'hard to play against' Wycombe Wanderers tomorrow.
The Reds impressed in Tuesday's 3-0 win over Bristol Rovers, and have won both home games so far with clean sheets. Head coach Michael Duff said: "We enjoyed Tuesday but we were back at work on Thursday.
"There was no backslapping it was just 'we won a game, good, let's move on and win the next one.'"
He added: "Hopefully more supporters come and have smiles on faces.
"We want to turn it into a fortress. Supporters need to trust the players again because it did break down last season. Relationships need to be built.
"There's no quick fix but hopefully they can see what we're tying to do."
Gareth Ainsworth's Wycombe were relegated from the Championship last year then missed out on a return in the play-off final in May, before making a poor start to this season.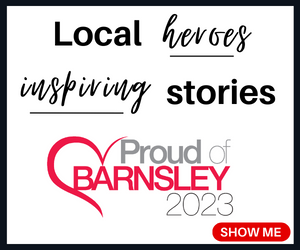 They began with a 3-0 home win over Burton Albion but then lost by the same scoreline at Bolton Wanderers.
They then went down 2-1 at home to Shrewsbury on Saturday before losing 3-1 at Exeter City on Tuesday. They have a reputation for direct football.
But Duff said: "I played for a team in Burnley who got tagged as playing a certain style. It's an easy way to describe them because they are a smaller club compared to some – to say they are just old and boot it.
"They have good players, like Alfie Mawson and others. You don't have the success that Gareth has had in the last few years by only playing one way.
"If they are direct, we have to deal with that and impose our game on them, not the other way around.
"They got out of the league a couple of years ago then were unlucky in play-offs this year.
"They have experience and know how to grind results out. They have players like Sam Vokes out which would be a big miss for anyone in this league.
"A Gareth Ainsworth team will be hard to play against. It's the first time we've been at home to a side expected to be challenging for promotion this season.
"We have to play to our strengths – good energy and good legs and a bit of quality. They just lost to a newly-promoted side so will look to bounce back."
Wycombe have three former Barnsley players. Mawson – who signed for them last week after leaving Fulham – played 64 games for the Reds in 2015 and 2016.
Now 28, Mawson came off the bench for Wycombe on Saturday and started on Tuesday.
Midfielder Josh Scowen – who gained promotion with Mawson at Barnsley in 2016 – has so far started every league game for Wycombe this season.
Jason McCarthy – the right-back who spent the 2017/18 season at Oakwell – is also at Wycombe but is injured and yet to feature so far this season.
The two clubs have met eight times, with Barnsley losing once and winning four including the last three.
Wycombe drew at Oakwell in 2002 and 2004 then lost there in 2019 and 2020.