A HEARTBROKEN mum has vowed to fulfil her son's last wish for her to look after his two young children alongside his partner after he lost his fight for life in hospital.
Connor Pleasance, 26, from Brampton, was otherwise healthy when he began to feel ill in June and attended Barnsley Hospital as a precaution.
Dad to five-year-old Grace and three-month-old Beau, Connor found out his gall bladder had ruptured whilst in A and E, prompting a further stay in hospital.
He also had pneumonia and spent two weeks recovering in Barnsley Hospital. His condition improved and he was back home for three weeks before starting to feel ill again and was re-admitted to the intensive care unit (ICU) after being diagnosed with severe pneumonia.
He was placed on oxygen and began to show improvements but was placed in an induced coma last month when his mum, Jo Pleasance, was told her son had become critically ill with lung fibrosis.
Doctors told his family they think bacteria from his ruptured gall bladder was attacking his lungs.
As he became more and more unwell, Connor was taken to Leicester where he was placed on a life support machine at Glenfield Hospital.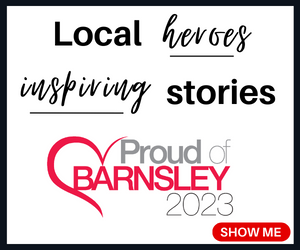 Connor died with his mum by his side in the early hours of Sunday morning.
Jo told the Chronicle: "I'm truly, truly devastated my boy lost his fight. Words can't describe how I feel right now I'm kind of numb at the moment. I stayed by Connor's bedside the whole time he was ill.
"I promised I'd never leave him and I didn't. Connor deteriorated in Glenfield quite fast fibrosis had set in his lungs."
His mum described him as a gentleman and she says she'll look after his kids alongside his partner, Jade, as they were his last words to her.
"Connor was the most kind-hearted young gentleman you could ever meet," Jo said.
"He was always there to help anyone he could. He was very confident and always knew what to say.
"He had three kids with Jade Grace, Beau and Willow, who was born sleeping in 2021.
"The kids don't really know what's happening although Grace has an idea something is wrong it's just so sad.
"The last thing he said to me before they put him in a coma was 'Look after my kids, mum I love you' and that's what I shall do for him.
"The team at Glenfield were amazing people and looked after Connor the best they could.
"I've been told this was a very rare thing to happen to a 26-year-old who was young and fit," Jo added.
"I just wish this was all a dream it's the worst thing I have ever been through. I'm sure it wasn't his turn yet."