GOVERNMENT ministers appear to have performed a U-turn on the closure of a gas storage facility after dismissing the issue as 'not relevant' when previously challenged by a Barnsley MP.
In September last year, Barnsley East's Stephanie Peacock asked why the government allowed the storage facility - Rough, off the east coast - to close without taking action.
The UK's strategic gas storage, Ms Peacock pointed out, had been cut to 1.7 per cent of annual demand, when a former government adviser suggested that it should be closer to 25 per cent.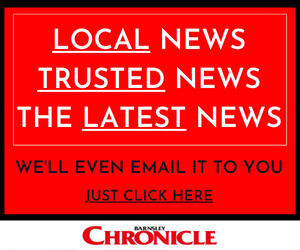 In response, however, Secretary of State Kwasi Kwarteng accused Ms Peacock of 'inducing panic' and 'stoking alarm' on energy supplies, branding her question 'not relevant'.
Now, a year after, Mr Kwarteng has reportedly ordered the plant to reopen within weeks amid fears of a growing crisis over energy supplies this winter.
Stephanie said: "A year on from the Secretary of State ridiculing the idea that the closure of Yorkshire's gas storage facility was a mistake, the country's energy crisis has only escalated further, with fears there will be blackouts this winter.
"Though the decision to reopen the plant is welcome, the government have clearly been too slow to act."