MORE than 20 tenants were evicted from their homes in Barnsley in the latest three-month period - a 250 per cent increase from last year.
New statistics from the Ministry of Justice show 21 rental households in the town were evicted in the three month period to June.
The figures are up from six during the same period last year - a 250 per cent increase - though this was largely covered by a nationwide ban on bailiff evictions.
This figure remain below pre-pandemic levels - where 26 landlord repossessions took place in the three months to June 2019 - but charities have warned the current cost-of-living crisis could see evictions soar.
Across England and Wales, almost 5,000 landlord repossessions took place in the same time frame this year - more than three times the figure in the previous year.
Alicia Kennedy, director of Generation Rent, said that people are facing a devastating choice between paying their rent, heating their home and putting food on the table.
She added that the rise is de to protections brought in during the pandemic ending and those renters who have not received enough support are now losing their homes.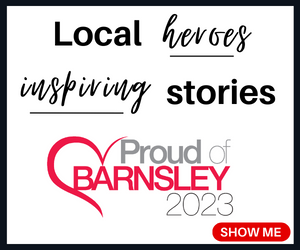 "Alongside a further package of financial support, the government must freeze rents and protect renters from eviction if they're struggling to stay on top of rent."
The Department for Levelling Up, House and Communities, have said repossession are 'significantly below pre-pandemic levels'.
They are supporting people facing the pressure of the rising cost-of-living through a £37bn package, including a £1,200 one-off payment for the most vulnerable residents.
A spokesperson added the Renters' Reform Bill will protect tenants by abolishing no-fault evictions.
The figures show total claims by private and social landlords for repossession has also risen 'significantly' across the country.
More than 18,000 claims were submitted in the latest three-month period - this included 60 in Barnsley, up from 15 the year before.
Recent data also shows a higher proportion of young adults are struggling with homelessness than at any other point last year.
Between October and December, 44 of 196 people 22.4 per cent owed a relief or prevention duty by Barnsley Council were between 18 and 24 years old.
That's higher than 29 of 145 20 per cent between April and June and 43 of 216 19.9 per cent between July and September.
Local authorities have a statutory need to provide prevention or relief duties to prevent people from becoming homeless, or find an alternative if that's not possible, respectively.
A relief duty otherwise ends if suitable accommodation has been secured for at least six months, or if the person is uncooperative or becomes ineligible for support.