STUDENTS across Barnsley were celebrating their A Level results - with one school achieving their 'best-ever' grades.
Barnsley Sixth Form College were thrilled with their results, which saw a 99 per cent overall pass rate, and a 100 per cent pass rate in 20 subjects - including biology, business, psychology and sociology.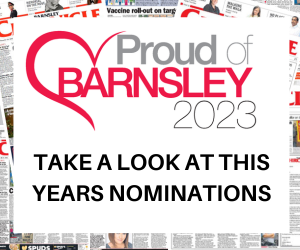 A number of the college's students are now looking forward to starting university at some of the UK's top sites - such as Bristol, Durham, Loughborough, Newcastle, Sheffield and Warwick.
Jayden Camm, who achieved four A*s in chemistry, further maths, maths and physics, is on his way to study the latter two at the University of Warwick.
He said: "The staff at Barnsley Sixth Form College are approachable and always available to help.
"If you have an aim, the college will support you as much as they can."
Meanwhile Shona Lane received the top grades in history, law and religion, philosophy and ethics.
She's gearing up to study history and philosophy at Newcastle University following her exceptional grades.
Shona added: "I have enjoyed both the social side of studying at Barnsley Sixth Form College and my classes.
"The sixth form provides a supportive learning environment and I would advise anyone thinking of studying A Levels to work hard and complete their work as soon as possible."
Kelly Rinaldi, the college's principal, said she was thrilled with the results of students.
"I am immensely proud of our achievements this year," she added.
"Both staff and students have worked incredibly hard to achieve such fantastic results after what has been a challenging few years.
"I wish every student the best of luck in their next steps and hope they look back on their time at Barnsley Sixth Form College with pride."
Across the town at Penistone Grammar School, youngsters managed to achieve the institute's best-ever grades - with more than 98 per cent of students securing their preferred progress routes.
More than 50 per cent of students received an A* or A, and the average grade was B+.
Megan Howford, 18, picked up an A* in psychology as well as A's in biology in chemistry and is set to study medicine at Sunderland University.
She told the Chronicle: "I was so nervous before my results but when UCAS opened I felt a lot more relaxed when I had my place.
"After that I've just been nervous to get my results to just see what I actually got but as soon as I opened it I couldn't stop crying."
Ethan Roberts Cutts, also 18, was happy to find he's heading to the University of Leeds to study economics and Spanish following his results.
"I'm really looking forward to it," he said.
"I've done all right, I've managed to get four A*s which is more than I wanted so I'm really happy.
"I did French, maths, PE and Spanish at A Level."
Sam Burland will read geography at Cambridge after receiving three A*s, whilst Rosie Morritt will also be attending the University of Cambridge after receiving the same grades.
Tom Deighton - three A*s - and Daniel Wade - four A*s - will both be attending the University of Oxford.
James Fryers received the four top grades and a distinction in the advanced extension award, Beth Hinchliffe received three A*s, and Lucy Secker picked up two A*s and an A - all of which have secured places to read medicine.
Paul Crook, the school's principal, said: "Our students are brilliant and work incredibly hard.
"Never has their resilience been more tested than it has over the last two years.
"As with over year 13 students across the country, this is the first time these young people have set externally-validated exams since primary school and they should be proud of themselves, as we are of them.
"I would like to thank our staff who work tirelessly to support our students.
"In particularly, I would like to thank Nick Stevens and Debra Rostern (assistant head of post-16) who lead our post-16 centre and are committed to securing the best life chances possible for each and every one of our students."
Students at Wath Academy also received more A* results than ever before.
Principal Liam Ransome added: "They have achieved exceptional results and have progressed onto incredible destinations.
"The last three years have been very challenging for this cohort, however our students have responded tremendously by demonstrating our key drivers day in day out - especially no excuses, never give up and integrity.
"We are sad to see them leave, however we wish them the very best with their futures.
"We are certain they will thrive and go on to lead successful and fulfilling lives."