MADS Andersen says he is enjoying captaining Barnsley at a 'good level' in League One but believes there is work still to do on the side's 'togetherness'.
The Danish defender questioned the work-rate of some of his team-mates after a 3-0 home loss to Wycombe Wanderers on Saturday, four days after beating Bristol Rovers by the same scoreline.
Andersen told the Chronicle: "You are on top when you win 3-0. You have confidence and you should have that. But this will humble us down.
"It's a learning process. When you play games like this, there is a lot you can learn.
"We have more togetherness and organisation than last season. But we can still be better. When we do that we will be a very very hard team to play against."
Andersen was named captain by head coach Michael Duff after the summer sale of Cauley Woodrow.
"It's still a process for me as captain, I have to learn. But I am doing my best to lead the team as well as I can.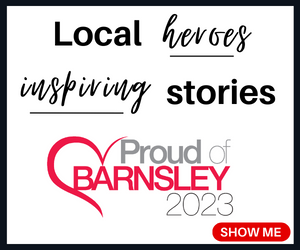 "It feels great to be captain. I feel proud."
How has Andersen found the third tier after three seasons in the Championship?
"It's a good level. I don't think there will one easy game in League One. It's just about working hard and keeping going."
Barnsley now face three of the clubs expected to contend for promotion this season in Ipswich, Sheffield Wednesday and Portsmouth on the next three Saturdays.
"It is a good chance for us to show what we can do. It takes consistency, hard work in training, sacrifices, lots of energy and quality - you have to bring this every single day in training then see where it gets us. It's my responsibility to tell the players this and help them."
Andersen's fellow centre-back Michal Helik is yet to play this season due to a groin injury, while there is speculation of a move away before next week's deadline.
Mads said: "He's a very good influence and personality. He's been good around us. He's a great player so just his presence is a good thing. Of course you always want to keep good player but that's not up to me."