Nicky Cadden injured his other calf warming up at half-time on Saturday while Herbie Kane and Michal Helik are 'very close' to a return to action for Barnsley – potentially as early as next week.
Cadden had just returned to the squad following a calf problem but hurt the other calf during Saturday's 3-0 loss to Wycombe and has had a scan.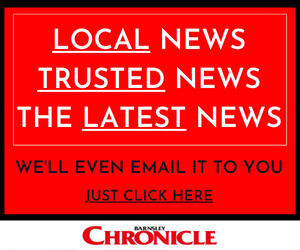 Head coach Michael Duff told the Chronicle: "It doesn't seem too bad but the scan will show us more. Hopefully it's nothing serious.
"It's frustrating for any player to get injured. The long-term injuries, you can get your head around but the little niggles are frustrating. But that's part of the job and it's why you have a squad."
Kane and Helik are yet to be involved this season due to injuries. They are likely to miss Saturday's trip to Ipswich but potentially could be fit for the EFL Trophy game with Lincoln on August 30.
Duff said: "Herbie and Micha are definitely getting closer. They haven't joined the group but they're on the grass which is a good sign.
"Saturday might be a little bit too early for Herbie. Hopefully a little bit after that. He's getting very close. Micha is about the same."
Duff said Helik's injury would not put off clubs from buying him but said he had no update on incoming or outgoing transfers, with the transfer deadline nine days away.
Duff admits Saturday's 3-0 home loss in League One against Wycombe Wanderers was painful.
"We have gone 1-0 up in three games and won and 1-0 down in three and lost.
"Saturday hurt.
"We made a tweak in formation which we might have got wrong as staff. We've held our hands up. But in the second half they were winning second balls and running past our players easily. That has nothing to do with formation.
"We have a young group but it's giving them the right mentality and culture, and knowing what to do in different games, which won't happen overnight. We need to get better at finding results."