MICHAEL Duff says Barnsley are 'not massively short' of the squad they want but would like 'two or three' new players before the transfer window shuts at 11pm on Thursday.
The Reds, who visit Ipswich Town tomorrow, have so far collected six points from their five League One matches, having been beaten 3-0 at home to Wycombe Wanderers on Saturday.
The only signing they have made in the last six weeks was that of striker Slobodan Tedic, who was described as a 'development loan' but made his debut in the EFL Cup loss at Leeds United on Wednesday.
They are hoping to bring in at least one striker as well as a right wing-back, and potentially an attacking midfielder or 'number ten'.
It is thought to be unlikely that anyone will arrive until next week.
Head coach Michael Duff told the Chronicle: "It's an easy one to say 'you haven't signed a player so no one is doing anything.' It's not through lack of trying.
"There are many factors that need to fall into place for any transfer to happen. At the minute we've not quite got there. I don't think we are massively short, we are just short on a couple of positions.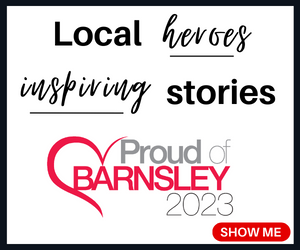 "We have proved we can be competitive in games but also that we're inconsistent.
"We need to work in other areas like on the mentality of the group not just signing a load of new players.
"If we can bring in another two or three, it would be great.
"There are still people on the list.
"You start panicking when there is no one available from that list and you have to pick someone for the sake of it. Hopefully we won't get to that point.
"We'll keep looking under every stone."
Leicester City's attacking midfielder Callum Wright is someone the Reds are understood to be interested in, most likely for a season-long loan.
Wright, 22, spent time in the academies of Tranmere, Everton and Blackburn before joining Leicester in 2018.
His only senior appearances have come under Duff during two loans to Cheltenham Town. He helped them win the League Two title after arriving in January last year then scoring four goals in 17 games. He returned last season in League One and registered nine goals and five assists in 28 games.
Duff said: "He's a good player, a goal-scoring midfielder. But if I sat and talked to you about every player we've spoken to, we would be sat here for a long long time. I know him well. He's been brilliant for me before but he's one of many many phonecalls we have had."
Barnsley look likely to sell some of their star players in the remainder of the window. Michal Helik – who has not played yet this season due to injury but could be available from next week – and Callum Styles, who has started every game, have both been expected to be sold. Duff said on Wednesday there have been no new bids for anyone.
Reports in Poland claim that Helik has turned down a move to Lech Poznan.
Captain Mads Andersen is also thought to be of interest to other clubs.
Could Helik's injury impact the chances of a move? Duff said: "I wouldn't have thought so. It's just a little niggle. If anyone wants to buy a good player, which he is, it won't affect it one way or the other. Whether it happens or not I don't know."
The Reds could move on players who are not in Duff's plans, such as Belgian striker Aaron Leya Iseka, as well as younger players who may be given gametime on loan at lower league clubs.
Duff said: "As the window draws to a close, we need to find out where we're at in terms of the squad balance and cover.
"There might be situations where we feel it's more beneficial for players to either play elsewhere because they are not going to be involved here or for the younger ones a loan is more important. A few of them have gone past 23s football like Jasper Moon. At the minute he's still part of it. But we need to do the right thing by the players, not just collect and hoard them. Experience and exposure is what they need. Once we get the players we want in, there might be a domino effect for other players here."
The under 23s have had former Stoke City goalkeeper Paul Cooper and Peter Thomas – who played for Rochdale aged 15 and is now 17 – on trial.