THE flagship signing of Barnsley town centre's £210m regeneration will open as expected in a month's time, council bosses have assured - despite Cineworld being set to file for bankruptcy.
The film giant - which has 128 sites in the UK and Ireland - saw its shares plummet by 60 per cent last Friday after it was reported that the firm was preparing a so-called Chapter 11 filing in the US to allow it to continue to operate while it negotiates with its creditors.
Cineworld signs were erected at the Glass Works last week ahead of its opening on September 23 - and both the firm and council bosses have allayed concerns the news will scupper its arrival.
Heralded as the marquee signing of the almost-complete regeneration having agreed to a 20-year lease, the 13-screen complex will cater for 2,000 filmgoers at the giant 18,000sq ft site.
It has already attracted big-name arrivals including TK Maxx, Nando's, TGI Fridays, The Botanist and Superbowl UK.
Coun Robert Frost, cabinet spokesperson for regeneration and culture, said: "We've heard the national news about Cineworld.
"However, the fit-out of Cineworld in the Glass Works is moving along brilliantly and we are still planning to work towards the opening date of September 23.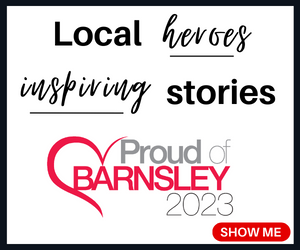 "Once complete, it will add to our already vibrant and popular town centre offer."
Covid-19 - which resulted in cinemas being closed for months before reduced-capacity crowds were allowed back in - had a knock-on impact on the industry and Cineworld cited a slower-than-expected return to pre-pandemic custom levels.
The company, the world's second-biggest cinema operator, wrote to Prime Minister Boris Johnson and the culture secretary, Oliver Dowden, to warn them that the industry had become 'unviable' last year.
However, work continued on the Barnsley venue and fit-out work is almost complete, with the finishing touches now being made.
The Chronicle have been told work is continuing at pace as the Cineworld contractors continue to press on for its public opening next month.
As well as the signage being erected earlier this month, the Imax cinema passed its full testing this week with 'flying colours'.
A spokesperson for Cineworld said the financial uncertainty would have no impact on its immediate trade or jobs.
"Cineworld and Regal theatres globally are open for business as usual and continue to welcome guests and members," they added.
"Cineworld expect to maintain its operations in the ordinary course until and following any filing and ultimately to continue its business over the longer term with no significant impact upon its employees."