DROVES of visitors at a Barnsley beauty spot will opt against paying planned parking charges and instead clog up an 'already dangerous' road if a landowner does not axe its plan for pay meters, according to councillors.
Just weeks after Penistone and Stocksbridge MP Miriam Cates backed a bid to force Yorkshire Water into performing a U-turn on its plan for Langsett Barn's car park, Penistone West's councillors - Hannah Kitching and Mandy Lowe-Flello - have also urged the landowner to axe the proposal.
If approved, visitors will be charged £1 for one hour, £2 for two hours, £3 for six hours or £5 for all-day parking - something which objectors believe will be ignored as motorists opt to park on the A616 Manchester Road instead.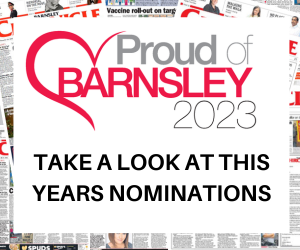 The A616 has been blighted by crashes in recent years - including the deaths of father and son Christopher and Mackenzie Mellor in 2019 and one last October which left a man with life-changing injuries - and a petition is circulating against the scheme.
Coun Kitching said: "Although the planning application is for the infrastructure required to enforce car parking charges at Langsett Barn, I believe the very principle of implementing changes will have a significant negative effect on the safety of local highways network, residents and businesses.
"The primary concern is the impact on the safety of the highways network - the car park is located on the A616 which is an incredibly busy, major highway serving the Stockbridge bypass between the Woodhead Pass and M1.
"It has a large amount of HGVs and, as we have already seen, when the car park is full people park on the A616 instead.
"This will be replicated if people either refuse to or are unable to pay the parking charge.
"There is a precedent in nearby Cawthorne, where residents find themselves overwhelmed by parked cars whose owners do not wish to pay the parking charge at Cannon Hall, which led Barnsley Council to make highways mitigations.
"It is also very disappointing that Yorkshire Water decided to do this during a devastating cost-of-living crisis - they failed to engage with local residents or stakeholders and it's been particularly upsetting to Langsett Parish Council, who were informed about it at the same time as everyone else when a press release was put out."
The application - submitted in July - seeks permission for two pay meters, an ANPR camera and signage and a target decision date of September 8 has been set.
Coun Peter Horner, resident and chair of Langsett Parish Council, added: "We're really concerned about the safety of people coming to visit because it's natural for people not want to pay, they will move from the car park to wherever is free.
"What we can envisage happening is we'll have a half-empty car park, but the streets will be full of people and it's really dangerous.
"We see it as an accident waiting to happen, and that is a real concern to us."
Miriam says the 'evidence is clear' and has registered her objections.
"The evidence is clear that this decision will have a detrimental impact because of displacement parking," she said.
"During the pandemic, Yorkshire Water closed the car park temporarily which contributed to the dangerous displacement parking along the verges of the A616.
"This is a major highway with a speed limit of 60mph - it is not safe for pedestrians including children to walk along the side of and cross this road."