Barnsley are hoping for at least one more signing before the transfer window closes at 11pm tonight, with at least Michal Helik expected to be sold.
Centre-back Helik is expected to join Championship club Huddersfield Town while several clubs are reportedly interested in Callum Styles.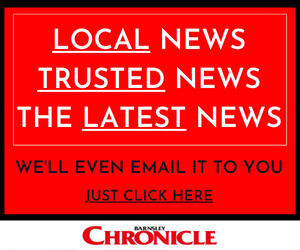 Barnsley are interested in Burnley midfielder Adam Phillips, most likely on a permanent deal.
They have been linked to Hull City striker Tyler Smith, Leicester's Callum Wright, Newcastle's midfielder Matty Longstaff and Luton Town striker Admiral Muskwe. The Longstaff deal is thought to be 'unlikely'.
They had also been looking for a right wing-back but no deal is though to be imminent.
Phillips, a 24-year-old attacking midfielder, registered six goals and eight assists for League One Morecambe on loan last season.
This morning, Duff told the Chronicle: "He's a good player, I know him from Burnley and he did well at Morecambe. But if I went through every name we've looked at, we'd be sat here until the next window."
Striker Aaron Leya Iseka, 24, has not been in a matchday league squad under Duff and is not thought to have impressed the head coach in training.
The Belgian has made 27 appearances, scoring three goals, since arriving last summer. Although the window for many countries closed last night, clubs in several European leagues can still sign players until next week.
On Iseka, Duff told the Chronicle: "It's probably best for all parties if he moves on. But it's not in our hands. It's up to Aaron. It's not personal, I chat with him all the time. Do I see him playing in my team? No.
"We have had that conversation. He's still contracted so it's up to him what he wants to do."
He added: "He hasn't done enough in training. I won't comment too much on individuals but my squad tells you who I think has been training well.
"You have a group of 20 to 25 people, some are at different stages and have different motivation. It's not about me and him. I don't think he's where he needs to be and we have a group that is working hard."
The Reds have been looking to move on players who either are not in Duff's plans or are on the fringes of the first team squad but need gametime on loan at a lower level.
Some of the young players could leave after the EFL window if they are moving to non-league clubs on loan.
Duff said yesterday: "I don't think the younger younger ones are priorities. The squad is thin so, before people come, they won't be going out."