A LOT has changed since Stephanie Hirst played her first professional radio show 30 years ago - but she says she's still got another 30 years left in her.
She arrived last month, her 30th anniversary, at the Pulse 1 and Greatest Hits Radio station in Leeds to the same studio she started her journey on back in 1992.
Since then she's gone on to be one of the country's most famous radio hosts - and after posting her 'special' anniversary on social media, she's received an overwhelming outpour of support.
After starting out in radio at just 12 years old, she worked with some of the industry's most famous faces before they had their time in the limelight.
She told the Chronicle: "The combined views on the videos are about 145,000 and I didn't initially want to say anything about it.
"I started my career at such a young age.
"I was banging on the door of Radio Air in Leeds when I was 12 and I started making tea for DJs.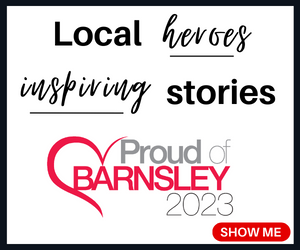 "There was myself and Chris Moyles who were working their at the time.
"I had an incredible playground."
When she entered the same studio she hosted her first show back in 1992, Steph said she was incredibly emotional.
"I genuinely get so emotional when I come into this building.
"I'm really lucky this building still exists as lots of radio stations that don't exist anymore.
"I've always joked that it would be lovely to go back to the first studio and listen to my first show in perfect sync.
"It was in sync to the second - I was listening to me doing my first show with the very same pair of headphones, it was a magical experience."
From getting to DJ in some of Barnsley's most notorious night clubs, to hosting some of the biggest radio shows on the air - Steph says she's been 'so lucky'.
"Just to sit and reflect on the last 30 years it was incredibly emotional," she added.
"From everything I've been through - from being fired from Barnsley Hospital Radio at 14 to hosting the national chart show.
"People have always supported me and been so kind - this is a thank you to them."
Thirty years is a long time in any industry, but Steph said it's what she's always wanted to do and she'll be on air until she's no longer wanted.
"I think when I got the chance at Hallam FM when I was 21 is when I thought I've made it," she added.
"I've always said that if you believe it you can achieve it.
"Since I was 14 I've though if you put your brain to something then you can get it.
"I reckon I've got another 30 years in me.
"I'll always be on the radio - it's just if people will continue to put up with me.
"I enjoy public speaking and empowering people.
"Radio is all I've ever wanted to do since I was seven - I will never, ever give up radio.
"It's been an incredible experience.
"I'm from Athersley North and I'm proud of it - it's in my DNA."