A deal-by-deal look at Barnsley's summer transfer window.
INCOMINGS
ADAM PHILLLIPS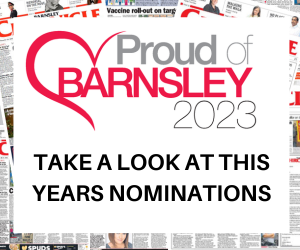 This signing on a three-year deal for an undisclosed fee, announced late on Thursday night, was met with some negative reactions from fans. That is not because he is not considered a good player – he registered six goals and eight assists in League One on loan from Burnley to Morecambe last season – but because the Reds felt in need of strikers whereas their midfield department is relatively well-stocked.
But Phillips is considered a future star and hopefully will help the strikers with creativity and bursts forward from the centre. All the 24-year-old's appearances have been on loan. He will reunite with former Burnley under 23s team-mate Josh Benson.
TOM EDWARDS
The right-back has played in the Premier League and Championship for Stoke then spent the last two years in the MLS with New York Red Bulls under former Reds boss Gerhard Struber. He is understood to have wanted to be back in the UK for personal reasons and the Red Bulls cancelled their loan to allow him to be loaned to Barnsley. Right wing-back was a position the Reds had been looking to recruit in all summer after the exit of Callum Brittain. Edwards is usually a right-back in a back four or even a right-sided centre-back.
He has one goal and three assists in more than 100 career appearances. But he is likely to compete with Jordan Williams for the role on the right wing which requires some attacking input.
JOSH MARTIN
The Norwich loanee became the Reds' first signing for 27 days when he arrived the day before deadline day.
Attacking midfielder Martin, who turns 21 on Friday and came off the bench late on at Sheffield Wednesday, is likely to be competing with Luke Thomas to play as a number ten or a wide forward in a front three. Barnsley have an option to buy him.
SLOBODAN TEDIC
The 22-year-old Serbian was the Reds' final striker signing of the summer, despite Duff saying he was a 'development loan' and he wanted at least one more forward. Tedic arrived on August 4 having failed to score in 23 games for Zwolle in the Dutch top flight last season, and part of the reasoning was to develop a good relationship with parent club Manchester City.
He impressed off the bench on his debut at Leeds but, since then, has not made a huge impact.
But he was trusted to come on at 1-0 on Saturday at Hillsborough and certainly adds something different to the front line with his height.
JAMES NORWOOD
It was embarrassing for the club when the player brought in to add experience and professionalism to the young squad elbowed an opponent and was sent off against Lincoln City in the EFL Trophy last week.
But competition specific suspension rules meant he was free to head in a fantastic goal within seconds of coming off the bench at Hillsborough. Although he is still catching up in terms of fitness after missing part of pre-season, he was more like the signing the Reds thought they were getting on Saturday – supporting the side energetically from the sidelines before securing the win. He signed after being released by Ipswich.
LUCA CONNELL
It was always going to be a serious step up in standard for the 21-year-old midfielder who had been playing in the fourth and third tiers in Scotland on loan from Celtic, who he left this summer.
But his three assists in the last two matches are as many as anyone, other than Amine Bassi with five, managed last season for Barnsley.
Only Peterborough's Joe Ward has more assists in League One this season. He is also adapting to the hustle and bustle of a League One midfield scrap – having struggled on the opening day at Plymouth after which he was dropped and the Reds changed formation from 3-5-2 to 4-2-3-1.
NICKY CADDEN
The left wing-back was the best outfield player for Barnsley in the opening day loss at Plymouth but injured a calf in the following match then hurt the other one warming up as a substitute on his return.
He has not played in more than a month but has spent two weeks being 'conditioned' in training to avoid another reccurrence, so could feature against Portsmouth. He is now the only senior left-back after both Callum Styles and Clarke Oduor were loaned out on deadline day, but Liam Kitching and Jordan Williams could play there.
CONOR MCCARTHY
The Irish centre-back, 23, signed a three-year deal after rejecting a new contract from St Mirren.
He impressed in pre-season but has had some difficult games since the competitive matches started – at Derby County in the league and Leeds United in the EFL Cup. He contributed significantly at Hillsborough and – although he may return to the bench if Liam Kitching goes back into the back three – suggested he is, at the very least, a capable back-up.
ROBBIE CUNDY
It is hard to believe the impeccable centre-back at Hillsborough was the same player hauled off at half-time in a very poor debut at Plymouth Argyle just five weeks earlier. Cundy – who signed on a two-year deal having left Bristol City – had been improving since that poor start but took his game to another level and was man of the match in the derby victory.
He deserves a run of games now but, at times, there may be a 'horses for courses' approach to the selection of the back three. Jordan Williams adds a lot more pace against teams who try to get speedy attackers in behind, but Cundy was perfect to battle Wednesday's experienced forwards. He is not the most mobile and elegant defender at the club but is an old-fashioned centre-back with a great attitude and should help to pick up points in wintry weather and on poor pitches.
JAMIE SEARLE
When the New Zealand international goalkeeper arrived as Barnsley's first signing of the summer, it was expected that one of Brad Collins or Jack Walton would move on. But they have both stayed and the 21-year-old is yet to feature in a matchday squad even in the EFL Trophy. He is also not playing in the under 21s.
He has said he is learning a lot in training but, having signed for two years, he may be loaned out at some point if he remains third choice.
OUTGOINGS
CALLUM STYLES
The 22-year-old signed a new deal until 2025 – the Reds had previously an option to keep him until 2024 – then was sent on loan to Championship Millwall for the season.
Although it an unusual and surprising twist, Barnsley now have a highly-rated international contracted for three more years and playing Championship football.
That increases the chances of eventually getting the multi-million fee they want for the Hungary international.
It must be said that Styles has been poor generally for the last year. He was one of many players who seemed to go backwards after excelling for the direct side who almost reached the Premier League then struggling in a team that abandoned that style in one of several inexplicable decisions from above which have held all of those players' careers back.
He has been played in a variety of positions, performing best at left wing-back.
He has never been given a long run of games in central midfield, where he was used by Hungary against the likes of England, Germany and Italy.
Styles seemed to have lost the spark he had in attack during the 2020/21 campaign while many of the goals Barnsley have conceded this season can be traced back to him either not tracking runners or being easily beaten.
But he did score at Ipswich last week which may or may not be his final game for the Reds.
Now just focusing on football, he could rediscover his best form with Millwall, for whom he started on the left in a 2-0 home in over Cardiff City on Saturday.
MICHAL HELIK
In the summer of 2021, Helik was valued at at least £5milion – having been one of the best centre-backs in the Championship and selected for the Poland squad for the Euros.
A year later and he was sold to Huddersfield Town for an undisclosed fee which is understood to be less than half of that.
That is partly due to very few clubs having major spending power after the Covid crisis. But also because the Reds' woeful relegation has tainted the reputation of those involved – even though Helik was Player of the Year – and left the club in a poor bargaining position as they desperately need money.
Helik was never likely to play in League One, as he hopes to be in the squad for November's World Cup.
He has made the short move to last season's losing play-off finalists.
Having been recovering from injury for the last month, after playing for Barnsley in pre-season, Helik was on second-bottom Huddersfield's bench for their 1-0 home loss to Blackpool on Sunday.
Easily one of the Reds' best centre-backs in recent decades, he watched Barnsley get relegated at the John Smith's Stadium when injured in April.
CLARKE ODUOR
The 23-year-old – who has been loaned to League Two Hartlepool United – has sensational ball control, footwork and skill levels. Some of the runs he can embark on or touches he produces are outstanding. But he is yet to translate that consistently into professional men's football, often struggling with the physicality.
A season of 30-odd starts at a lower level – ideally in his preferred position of attacking midfield having mainly been used at left wing-back by Barnsley – could make his career.
The Kenya international may have played his last game for the Reds as he is out of contract next season.
His last Barnsley league performance was a gutsy effort out of position at right wing-back at Ipswich.
He came off Hartlepool's bench in an attacking role in a 1-1 draw at Colchester on Saturday.
CARLTON MORRIS AND CAULEY WOODROW
The duo were Barnsley's top-scorers last season and netted 69 goals for the club combined which is more than double the whole current squad.
They were both sold to Luton Town, having wanted to return to the south of England and the Championship.
Morris has scored three times but Woodrow is yet to net and has only started once in the league.
Their transfer fees and removal of their salaries from the wagebill are thought to have made the Reds more than £2million.
CALLUM BRITTAIN
Blackburn Rovers have shown faith that the right wing-back can shrug off a poor individual season and find the form he first showed when Barnsley signed him in 2020. Rovers signed him for approximately £1.5million. He played in Blackburn's first five league games but is currently injured.
It seemed ironic when, after Brittain failed to score in 82 Reds games and missed some major chances, his replacement at right wing-back Jordan Williams saw a long-range shot deflected into the goal.
PATRICK SCHMIDT
The striker returned to the club Barnsley signed him from in 2019, Admira Wacker, although they had since been relegated into the Austrian second tier. He has two goals in four games this season. Schmidt scored famous last-gasp winners over Millwall and Nottingham Forest, with the second keeping the Reds in the Championship. But started only four league games and spent last season at Danish second tier club Esbjerg who were then one of Barnsley's sister clubs.
ISAAC CHRISTIE-DAVIES
The 24-year-old midfielder has been a regular in the Belgian top flight for Eupen this season. He signed for the Reds in 2020 but was not favoured by a series of head coaches and did not make his debut – for Barnsley and in English league football – until April in the game when Barnsley were relegated at Huddersfield.
He was the first Reds player to be sold this summer.