AROUND 25,000 people have been invited to have their 'life-saving' autumn booster Covid-19 vaccine, as the town rolls out the next stage of the vaccination programme.
More than 125,000 residents will be eligible for the next booster with the oldest and most vulnerable in the town set to be invited first.
Earlier this week, around 25,000 people including those aged 75 and over, people who are immunosupppressed and health and care workers were able to book their appointment.
More than 70 care homes will be visited by vaccinating teams in Barnsley this week, with more scheduled before the end of the month.
Andrea Parkin, lead nurse at Barnsley's coronavirus vaccination service, said: "Once again, the NHS in Barnsley begins the lifesaving vaccination campaign to protect the nation ahead of winter.
"Covid-19 is still with us, and people can still become very ill.
"Having your booster will ensure you continue to have the best protection against coronavirus through the winter months."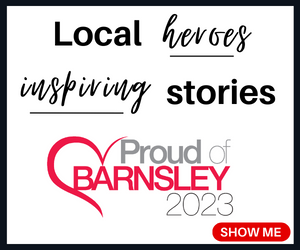 The NHS will contact people when it is their turn to book in for the vaccine - residents do not need to contact them.