A SPACE that brings people together to eat and reduce food waste in Barnsley is now back open six days a week.
The Community Fridge is based in Mapplewell and Staincross Village Hall and aims to reduce food from going to waste - whilst supporting local families at the same time.
It was initially set up by the council in November with support from The Co-op and environmental charity, Hubbub, with it being an expansion to the Community Fridge Network that already had 150 fridges across the country.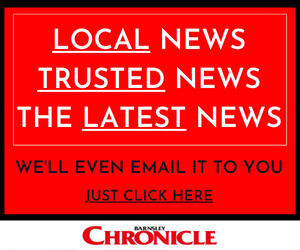 It's open to everyone and is entirely free to access.
Leyla Brooke, who works with volunteers from the community fridge, said: "It's for everyone, it's not based on benefits or income and we don't collect any data or membership fees.
"It is a volunteer led project and we have a strong group of volunteers who are all passionate about the fridge.
"The purpose of the project is to prevent food from going to waste - food is collected from a variety of sources for free, and users to the fridge can collect the food for free, too.
"All the food collected is weighed in, and the food that users take is weighed out."
Coun Jenny Platts, cabinet spokesperson for adults and communities, said: "Community Fridges are a wonderful concept, everyone in our communities are welcome to get involved, whether by donating, or receiving food, or helping out with volunteering at the fridge.
"This is a fantastic initiative to encourage our communities to come together, support and learn from one another."
Opening times for the Community Fridge vary due to the project being volunteer led.