'UNSAFE' living conditions could endanger lives in unregistered HMOs in the Central ward, according to a concerned resident.
The Crux of the Matter community group meeting last month was attended by two elected councillors, Coun Summer Risebury and Coun Janine Moyes.
In the meeting, Coun Risebury provided figures of the number of registered HMOs in the Barnsley Central ward, declaring there to be 66 registered HMOs, and a further 28 suspected HMOs in the same ward.
HMOs - houses of multiple occupancy - have drawn criticism for antisocial behaviour including fly-tipping and absent landlords failing to act on residents' reports.
Steve Bullcock, who is the spokesman for the group, said the concerning figures need to be acted upon - but he's yet to receive any response from either councillor about the statistics.
"We held a local community meeting and Coun Risebury and Coun Moyes attended.
"They stated there was 66 HMOs in the central ward, with a further 28 unconfirmed - that's quite worrying in itself.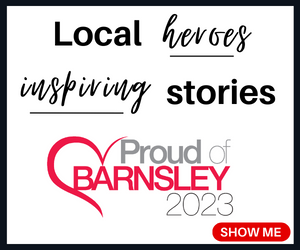 "That's a lot of people that could be living in unsafe conditions.
"There's lots of rules and regulations that have got to be applied with HMOs - including fire doors and things like that.
"There's all sorts of knock-on effects if these aren't applied - people's lives could be at risk."
Steve added this must only be the 'tip of the iceberg' as other wards across Barnsley could be suffering the same fate.
Barnsley Council have said the figures were taken from a 2020 housing stock condition survey and the HMO Licensing Register.
The suspected 28 'unconfirmed' HMOs relate to properties suspected to be operating as HMO, and council bosses say they have since been investigated.
Some of the properties which operate as HMOs do not require a registration or a licence - and subsequently some of the suspected unconfirmed properties could fall under this category.
Coun Caroline Makinson, cabinet spokesperson for public health and communities, said: "It's a top priority for us that everyone in Barnsley can live in a safe, warm and healthy home.
"Where concerns are raised, we'll investigate and assess the safety of rented properties, regardless of whether they are HMOs or not.
"We also routinely check whether properties are licensable as HMOs, and that registered HMOs are complying with their license conditions.
"We don't have high numbers of HMOs in Barnsley in comparison to some other areas.
"Despite this, we've taken further steps by requiring planning permission for any conversions of single household homes into HMOs.
"If you're worried that a house may be an unlicensed HMO, or that a house has any hazards for the people living there, please report it to us on our website or by telephone on 773555.
"We will investigate and keep people safe."