TWO HIgham sisters are limbering up for a marathon cake-baking session.
It's the 13th year that Anna Barron and her sister Sarah Allam have organised a coffee morning as part of the World's Biggest Coffee Morning for Macmillan Cancer Support and this year they are confident that they will pass the £20,000 mark.
Their current total raised for MacMillian stands at £19,429 and Anna is hopeful that they will raise around £2,000 at Higham Methodist Church on Saturday October 1.
"We held our first coffee morning at my house in September 2010 as MacMillan had supported our family after my father-in-law was diagnosed with prostrate cancer. Sadly, he died the day after that first event but we decided to carry on doing the coffee mornings as we felt we had to give something back to the charity as it doesn't get any funding and relies on donations," said Anna.
"We held the first three coffee mornings at my house for family and friends but by the fourth, even with gazebos in the garden, there just wasn't room so we approached Higham Methodist Church and asked if we could hold it there.
"We now have well over 100 people usually - it just went crazy. Even people who can't attend the actual coffee morning pre-order cakes and collect them. We'll be baking more than 30 cakes."
And it's not just Anna and Sarah who get involved in ensuring as much money as possible is raised for the charity.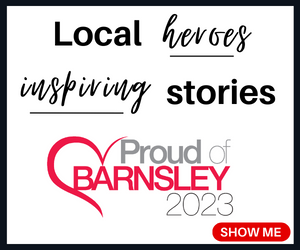 "It's very much a family affair," said Anna.
"Mine and Sarah's children help out - last year they did a great job on the tombola. Our husbands are in the kitchen washing up and my Mum and aunties take care of selling raffle tickets. My older sister and my brother who don't live in the area also come to help out.
"We've also got some brilliant friends who help out and support us too.
"Even Covid didn't stop us raising money - we held a cake sale on my driveway during the pandemic instead."
Anna and Sarah, who are both part-time school teachers, are no strangers to baking, having their own business Anna and Sarah's Cakes and Bakes.
This year's coffee morning will be at Higham Methodist Church on Saturday October 1 from 9.30-12.30pm.
"The first hour we call the 'quiet hour' and is for anyone, maybe elderly people, who still don't feel comfortable in crowds. Anyone is welcome to come along - everyone always says there is a lovely, friendly atmosphere and, of course, lots of cake."
Anna and Sarah have been nominated for a Proud of Barnsley award in the Fundraiser of the Year category.