MIDFIELDER Herbie Kane says he wants to go 'one step further' than his loan spell at Oxford last season and make it into the top six.
The Reds signed the 23-year-old from Liverpool in 2020 for a reported £1.2m - but injuries and not fitting certain manager's style of play has seen his chances limited at Oakwell.
He picked up his first 90 minutes of the season at Barnsley's 3-0 win at Cambridge last weekend, and he wants to continue where he left off.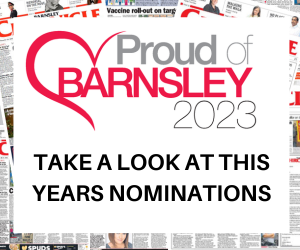 He said: "I'm fully fit, working hard in training and getting some game time so hopefully that can continue and I can carry on helping the team.
"It's been a long time since I've played at Barnsley and Oakwell so it's good to be back playing.
"It feels like a fresh start.
"We've got a new manager and new players which I think you need to freshen up.
"It does feel like a new challenge."
Kane spent the final part of last season out with injury, and upon returning to pre-season at Oakwell he picked up another.
"It's frustrating but it's one of those things in football.
"You've just got to get on with it and work hard to get back fit and I've done that.
"Hopefully, touch wood, I can stay fit and carry on playing and training."
Kane played 35 times for Oxford United last season in League One - and he wants to get game time and get the Reds back to the Championship.
"The right thing for me last year was to go out on loan and that's what I did.
"I had a lot of game time at Oxford and played with a lot of good players and we did well as a team.
"It was really beneficial for me and I loved it, I'm back here at Barnsley and I'm focused on getting Barnsley where they want to be.
"We just fell short last season at Oxford but hopefully we can go one step further here and get in the play-offs and get promoted.
"I think the aim is top six and that's where we want to go, so hopefully we can carry on the momentum and hopefully get as high up the table as possible.
"We've been quite solid bar a couple of poor results but we need to find that consistency and keep going."