A LIFETIME dream finally became reality when a former pupil of beloved Barnsley actor Brian Glover unveiled a plaque commemorating his life - 25 years after his death.
Ronnie Steele, who was taught by the film and theatre star, wanted to create a permanent tribute to Brian, who went on to become one of the country's most loved actors after his first film appearance as PE teacher Mr Sugden in Kes.
He attended and later taught at Barnsley Grammar School, as well as Longcar Central School - where he met screenwriter Barry Hines - combining his teaching with a professional wrestling career as Leon Arras, the 'Man from Paris', before his acting career took off.
When he died of a brain tumour aged 63 on July 24, 1997, he left behind a legacy that included appearances in Porridge, Minder, An American Werewolf in London and Alien Three.
But his impact on the town - and in particular Ronnie - left a lasting impression and it was his former pupil whose work to create a fitting memorial finally came to fruition.
Scores of people - from fellow Kes star Dai Bradley to its acclaimed director, Ken Loach - attended the unveil yesterday to see the plaque on Chennells Bar, Wellington Street, after tributes were paid to Brian at a gathering in Peel Square.
Ronnie said: "I've waited 54 years for this day, really - I wanted to have something in place to say thanks to someone who was not just a teacher, or an actor, or wrestler, but a brilliant man, too.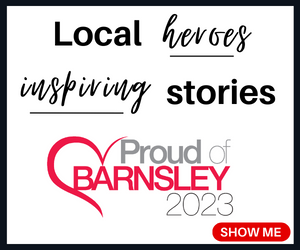 "Since then I've thought there's got to be a way I can repay him.
"With it being the 25th anniversary since his death I thought it was time to do something.
"We approached Chennells Bar because it was there that Brian was filmed presenting a documentary in the 1970s eulogising his beloved town.
"The response has been unbelievable - people were very supporting of the nearby Barry Hines statue and the response for Brian was the same.
"I've been almost brought to tears my some people - I can't believe how many people have been so eager to support this.
"There's so many examples of who people who knew him and then people who also felt like they knew him."
Ken, who met Brian when he was put forward as the 'perfect choice' for the role of Mr Sugden, paid tribute to Barnsley's impact on his friend - a town which 'stayed close' to his heart throughout his life.
"It's always great to return to the town as it makes me smile," he told the Chronicle. "It's a pleasure to be back to honour Brian in this way.
"I first met him when Barry Hines put him forward for the role - he taught in Barnsley and knew him, but I'll always remember it more because I found out he was a wrestler, too.
"Strangely - and I didn't quite put it together at the time - he kind of played the skills of both teacher and wrestler in Kes, in which he showed his natural humour and timing.
"He often threw in a few lines of his own, for example in the famous football scene when he told the kids to play the sport like 'gentlemen' - this was, of course, quickly after he'd kicked them round the pitch.
"He became a national figure, the official Yorkshireman, and one abiding image I want to have of him is him looking down on us all at the plaque unveil, with his fist in the air, smiling."
Brian's son, Gus, and widow Tara watched on as an estimated 200 people attended the unveil.
Gus added: "Ronnie got in touch with our family and we're so happy the plaque's now in its place.
"Dad never forgot Barnsley as it meant so much to him - it's really touching to see just how well thought of he still is.
"He seems to transcend different generations and it was great to see people, of all ages, come out to see it being unveiled."