Barnsley head coach Michael Duff provided an update on his injured players after a 3-1 win in a 'difficult game' against Charlton Athletic at Oakwell on Saturday.
Robbie Cundy limped off in the second half.
After the game, Duff said: "He felt something in his hip.
"We'll have the get him assessed, he's looking pretty sore.
"He's walking with a limp so he looks like he's definitely done something.
"The extent of which I don't know yet."
Jack Aitchison and Matty Wolfe were not in the squad.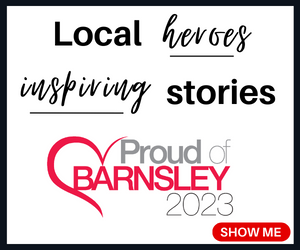 "Jack felt his hamstring on Thursday with literally the last kick of the training session.
"It's nothing serious, he should be available next week.
"Wolfe reported a sore ankle this morning so he's felt something right at the end of training yesterday.
"He thought it would be ok but he's woken up and he wasn't.
"(Slobodan) Tedic woke up with a bad back.
"Although he was on the bench I got informed 30 minutes in that his back had seized up so he wouldn't have been available."
Josh Benson scored a long-range screamer then James Norwood netted a back heel flick and Devante Cole made it 3-0.
Head coach Michael Duff said: "I thought it was a difficult game.
"Obviously getting off to a brilliant start with a worldy of a goal and then because the lads aren't quite sure yet because there's been a history over the last 18 months of a losing culture (it got harder).
"It's pleasing that the work on the training ground is baring fruit at the minute, but it's a win.
"That's all it is, it doesn't matter if you win 1-0, 10-0.
"You can't be brilliant every week, so the most pleasing thing is that we found a way to win.
"I can't remember Jack Walton making many saves.
"They're a good team.
"The distances between the front and the back of the team were a bit too big so they played through us.
"Yes we had to survive and stick together and then we were really clinical."
Duff was disappointed to concede in the 85th minute after going 3-0 up.
"I was disappointed for the defenders.
"I thought they were excellent - I thought they and Jack deserved a clean sheet.
"I'd always want a clean sheet.
"At 3-0 I was going mad at them because you don't want them to switch off.
"I thought they were really good."
The win moved Barnsley up to fifth after ten games.
Duff said: "We got beat here 3-0 (against Wycombe) and I said we weren't the worst team in the world.
"We're not going to win the league all of a sudden.
"It's day-to-day, hour-by-hour, just keeping working - that's what we say to the players all the time.
"We knew we weren't brilliant today - that's what they do know."