A DECADE ago, Barnsley striker Craig Davies netted four times in 19 minutes against his hometown club Birmingham City, celebrated to wind up his friends and missed the team bus home.
The Reds, under Keith Hill, won 5-0 at St Andrew's on September 22, 2012 with Stephen Foster opening the scoring before Davies netted in the 54th, 60th, 65th and 73rd minutes past future England and Barnsley goalkeeper Jack Butland.
It was the 13th time a Barnsley player had netted four or more goals in a game but the only other occasion since the 1950s was when David Currie hit a quardruple in a 5-2 win over Bournemouth in 1988.
Davies, who grew up in Birmingham, told the Chronicle: "From early on in the game I just had the feeling that I had the beating of the two centre-halves. Everything came short to me in the first half so I made a big point at half-time of telling the midfielders to play the ball in behind the defence and I would get in. I obviously got massive joy out of it.
"My friends who are Blues fans had been telling me not to celebrate if I scored but I was adamant that I would. I think that's why I took my top off after the first goal. When the second one went in, I was buzzing, then the third one went in and it didn't feel real then then the fourth one went in and I was thinking: 'what is going on here?'
"Birmingham had a good team. They had been in the Premier League not that long before.
"I think we had lost the game before at home to Blackburn and I actually probably played better. But as an occasion and a memory it is one of the best.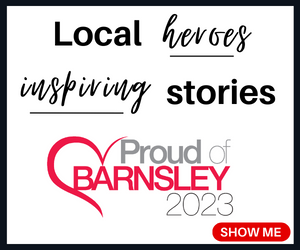 "There are only a handful of games that really stand out from my career – my professional debut, my debut for Wales, and that Birmingham game is definitely another one."
There was confusion after the match when Davies missed the team bus.
"I did loads of interviews then I went back to the changing room which was empty, then I went outside and the coach had gone. I just found it funny.
"It sums up how buzzing the lads were and how big a deal the result was, there was no headcount on the bus.
"My car was at a service station on the motorway anyway and I lived in Birmingham at the time. It was easy to sort out.
"I remember walking out of the ground and a steward telling me not to go down that way on my own but I said: 'don't worry I live around here'."
Davies still lives in the Birmingham area.
"The Blues were my local team and I went to watch them a lot as a kid.
"I have a lot of friends who are season ticket holders.
"I got my haircut two minutes from the stadium the day before the match. Whenever I played against Birmingham it was always a big thing for me.
"I was in the gym a few weeks ago and a guy, who I know a little bit, came up to me said: 'I didn't realise you scored four against us.' What am I supposed to say? 'Hi, I scored four against Birmingham for Barnsley once?'"
Davies says the Birmingham game was not his favourite for Barnsley.
It was actually the 4-1 hammering of Leeds United on New Year's Eve 2011 in which he scored once and substitute Ricardo Vaz Te hit a hat-trick.
"It was a massive game on New Year's Eve, the stadium was full and we absolutely handed it to them in an amazing atmosphere. It was perfect.
"The fans didn't like each other, nor did the players, and I loved those type of games. We just bullied them, and it was men against boys.
"One of Vaz's goals is my goal, I was a yard out and I tapped it in. I tried to claim it but I am over it now."
Davies – who retired from playing in 2020 and is working on his coaching badges – played for 15 clubs in a 16-year professional career, but made the most appearances for Barnsley with 64 in which he netted 20 goals.
He signed in the summer of 2011 from Chesterfield, where he had netted 23 League Two goals, and made his name in the Championship before moving to Bolton Wanderers for a reported £300,000 in January 2013.
"I really enjoyed it at Barnsley. It didn't end well but 95 per cent of the time I was there, I loved it.
"I left under a bit of a cloud and looked like I wanted to leave because we were struggling in the league. But I hadn't been offered a new contract, just a few promises, then Bolton came in and I went. I didn't turn down a new contract or hand in a transfer request. It ended badly when it didn't need to. I got a few pelters but it was nothing I could really control.
"I always look for Barnsley's results and want them to do well. They helped my career get back on track and gave me a platform in the Championship, so I am grateful.
"I played under Keith Hill and David Flitcroft. I wasn't sure if I liked them at first and I had a funny relationship with them but, by the second season, I understood how much they were trying to help me and they're two of the best coaches I had in my career.
"I felt sad to leave because I had a really strong bond with six or seven players in that team. I am still mates with a lot of them.
"There was talk of me coming back in 2017 when I was at Wigan but I was told they had a policy of only signing players aged 25 or younger."
Davies left in the same window as John Stones, who is now a centre-back with Manchester City and England.
"Of all the young players I have played with, he's by far the best. As soon as he came in to train with us, he wasn't that physically strong and he was quite shy, but he was probably the best player on the ball when he was 17.
"I remember his attitude was so good and he was always asking questions.
"I remember telling him to go away and work hard over the summer, which wasn't as much of a thing to do then as it is now. He came back for pre-season and he was ahead of everyone in the running. Then he got in the team, scored in the first game at Rochdale, and kept his place."