BARNSLEY defender Conor McCarthy has been ruled out for this season after rupturing knee ligaments on Saturday against Charlton Athletic.
The summer signing damaged his ACL after coming off the bench in the 3-1 win but completed the game.
Head coach Michael Duff said: "It's a huge blow for him and us. He's finding his feet at a new club.
"He's disappointed. I had a long chat with him.
"He will go through a whole range emotions, asking 'why me?', but then he'll have his op hopefully next week then get his head around the landscape of the next nine months. He's a good person with good people around him.
"Hopefully the timing means he can write this season off and look at next season. I have been through it and I can help him with the psychological side."
Midfielder Matty Wolfe was not involved on Saturday due to an ankle injury, and is now set to miss the next six weeks.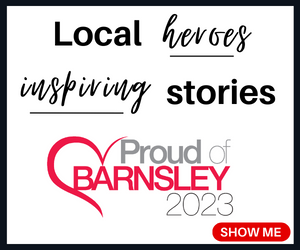 Defender Robbie Cundy limped out of Saturday's game against Charlton Athletic with a hip problem.
Duff said: "Hopefully he has a chance to play on Saturday (at Fleetwood). It wasn't as bad as we first thought. He's had a scan and it didn't show a lot."
Midfielder Luca Connell has missed the last two matches due to a hamstring problem. He is back in training and available for selection on Saturday.
Forward Jack Aitchison hurt his hamstring at the end of a training session last week and was not involved on Saturday.
Duff said: "He's got a chance for the next game. It was more a twinge than anything else."
Slobodan Tedic had a bad back going into Saturday's game and it seized up while he was on the bench so he was not available.
"Boban's back keeps spasming.
"It went into spasm on the bench on Saturday and it depends if he has a good couple of days."
Goalkeeper Brad Collins suffered a head injury two weeks ago at Cambridge and missed Saturday's win over Charlton Athletic. He could be in contention to return this weekend.
Barnsley strengthened their midfield and backline on transfer deadline day with the arrivals of Tom Edwards, Adam Phillips and Ziyad Larkeche.
"We said we needed players and we did three on deadline day in the end which were needed. We're not going to go through a season with 11 players."