BARNSLEY RUFC are confident they will not withdraw from their league despite being unable to field a side for half their games so far this season due to a lack of players.
The Shaw Laners have forfeited two of their first four fixtures in Yorkshire Division Two after promotion last season.
They could not field a team for their opening day game at Wheatley Hills then Saturday's match at Harrogate Pythons – resulting in two five-point deductions.
Between those two cancellations, they lost 40-8 at home to Baildon and 71-5 at Yarnbury.
That leaves them on minus ten points, bottom of the table and already 16 points off safety.
They are due to host Leeds Corinthians tomorrow.
Chairman Dave Reed said: "There isn't a risk that we could pull out of the league at the moment. I don't think that will happen.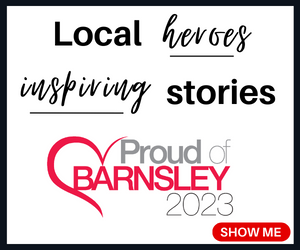 "That was seen as the worst case scenario at the start of the season when we couldn't raise a team for the first game.
"We had a players' meeting and 20-odd turned up.
"We have had 45 in training so we know there are players there. It's just getting them to commit week in, week out.
"We hope it will steady out through the season as we get some better results and bring some more players in. We will keep going and put teams out when we can.
"We'll take it week by week.
"It's not a good look for the club to pull out of games but the other option is to fall out of the league completely then just play friendlies.
"If we did that we would lose another year which would mean our players would miss out again after two years out because of Covid, and we'd probably lose a lot of them to other clubs.
"The club is not in a bad place in many ways. The juniors are going well, the women are going well, we are trying to set a veterans' team up. It's just getting numbers for the first team.
"We're hoping we will have a few lads back and we can play on Saturday."
Barnsley are trying to bring in new players.
Reed said: "We're advertising but most people who play rugby already have a club.
"But we can't just get lads in for one season. Then we have the same problem next season and we kick the can down the road. We won't just ship loads of students in or pay people to come in from other clubs. It's a false economy and doesn't really work.
"We want to make the right signings for the right reasons."
Why are Barnsley so low on players?
"It's a problem every club is having at the moment.
"Studies have shown that, since Covid, the number of players has dropped by about 60 per cent and that's exactly the numbers we're seeing at our club.
"We used to have two or three teams but now we're scraping one.
"Some of the guys just want to train, some are second team players and don't want to go straight into Yorkshire Two which is a tough standard.
"We have a Colts side which we want to progress into the first team in the next year or two.
"Our coach last season (Ants Posa) left for Sheffield RUFC and took a lot of players with him, who we haven't been able to replace."
Meanwhile, Wath are top after a 26-20 win at Bramley Phoenix.
Wath have won three and lost one this season.
Tomorrow they host second-placed Ripon.
Jack Whitlam kicked two penalties to put Wath 6-0 up but they fell 10-6 behind at half-time.
Wath had been down to 13 men in the first half due to two yellow cards then Bramley had three yellows which left them with 12 men at one point.
Wath scored second half tries through Sean Hopper and Alex Roebuck with two conversions and two penalties making it 26-10. The hosts scored two unconverted late tries.
Barnsley RUFC Ladies began their season with a 22-20 win at home to West Park Leeds.
The Shaw Lane women – who play in the second tier in England – are due to visit Loughborough on Sunday.