MICHAEL Duff is making sure his in-form Barnsley side do not 'get carried away' or 'trip over' after putting themselves in the play-offs places in the early League One table.
The fifth-placed Reds are unbeaten in six games in all competitions, winning the last three, while victory tomorrow would be a sixth league success of the season – equalling the tally from last season's relegation campaign.
They visit Fleetwood Town who are 14th in the table, with 12 points from nine matches – three points and nine places behind the Reds who have played a game more.
Head coach Duff told the Chronicle: "If you look too far ahead, you will trip over.
"We just try to win each half then reset and try to win the next half. It's making sure they don't get carried away.
"Wycombe fell from sixth to 16th last week because they conceded two goals in half an hour. We'll keep pushing and see where it takes us.
"The day-to-day stuff and the culture is improving.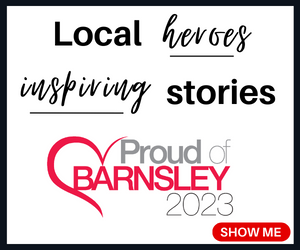 "I had to stop training three times n pre-season and ask them 'what is this?' because it looked like a group of lads having a kick around. The training sessions look like training sessions now.
"There's an intensity and demand on each other because they don't want to lose. Hopefully it shows in games.
"People are picking up bibs now not leaving then on the floor.
"The owners were in last week but I don't want players to say 'good morning' to the owners and not to the cleaners.
"Just be a decent person, run around with a smile on your face, work hard and hopefully get results."
How does Duff rate the first ten games?
"OK. There have been bumps in the road but signs of improvement.
"The players set a target which they've hit. I wanted it to be a realistic target, not reach for the stars nonsense.
"It is a rebuild season. Five players have left from last year's starting 11 and three or four loans have gone.
"Probably only Brad (Collins) and Mads (Andersen) played regularly last season."
Barnsley have sold out their allocation of about 1,200 for the trip to Highbury.
Duff told the Chronicle: "Fans keep travelling in numbers and hopefully we can keep giving them something to cheer and they can cheer us home again.
"The players really appreciate the support, particularly with the price of petrol and people feeling the pinch at the minute."
He added: "It's now 'can we get more bums on seats at Oakwell and make even more noise?'. When it rocks it does get going. We know we need to keep getting good results to do that."
Only Bolton have conceded fewer goals than Fleetwood who have let in eight in nine games. They are unbeaten at home this season in five league games, drawing the last four while scoring just twice.
The Cod Army are the current League One club who have been at that level the longest, having been promoted into it in 2014. After narrowly surviving relegation last season, they appointed former Celtic and Scotland midfielder Scott Brown to his first managerial role.
Brown, who had been a coach at Aberdeen last season, came up against Duff in a 2008 international between Scotland and Northern Ireland.
Brown's Fleetwood lost at Port Vale on the opening day but have not lost in eight league games since.
They beat Plymouth Argyle at home then drew five in a row before winning 1-0 at Peterborough United and drawing 1-1 at home to Charlton Athletic.
They have not played for two weeks, in the league, as their scheduled visit to Oxford United was postponed due to international call-ups for the hosts.
Duff said: "They stayed up on the last day of last season with 40 points which is incredible. But it looks like they have learned, recruited well and got a new manager. They are running hard and hard to beat. They are unbeaten in five and the win in that run was at Peterborough. They get after you.
"Scott's energy and combativeness is reflected in his team, and it's his first job so he will want to make it work.
"The biggest thing is the energy, but they have a structure. They are not just running around."
The two clubs have met eight times, all between 2014 and 2019. The Reds did not win any of the first five but triumphed in the last three – with two victories at Highbury before they won 4-2 at Oakwell on their way to promotion in April 2019.
Devante Cole had his best spell in English football at Fleetwood, netting 22 goals in three years including 12 in the first half of the 2017/18 campaign which earned a move to Wigan. He then scored three goals in 52 EFL games before finding better form this season – netting four times in ten league games which makes him Barnsley's top-scorer.
Reds defender Tom Edwards played 12 games on loan to Fleetwood in the 2020/21 season.