JAMES Norwood says he is getting up to full fitness now and showing why Barnsley recruited him in the summer.
The 31-year-old striker was behind in terms of fitness when he signed during the summer, after the Reds had already begun their pre-season.
He said: "For the last couple of weeks I've felt sharper and fitter.
"I started on Saturday and felt OK when I came off.
"I spoke to the gaffer and it was more tactical than me being fatigued.
"I feel like I'm there or thereabouts."
Norwood cheekily back-heeled in Barnsley's second goal in the 3-1 success over Charlton Athletic on Saturday.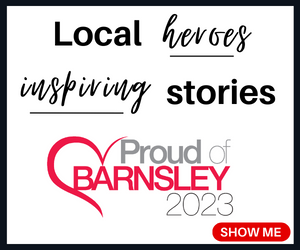 "It's why the gaffer brought me in.
"It was great so see Coley (Devante Cole) and Benno (Josh Benson) on the scoresheet as well.
"Goals come from everywhere - it was great work by Willo (Jordan Williams) to set me up. Benno's is a worldy, it came from a counter-press and we've scored three different types of goal."
There were early season question marks over Barnsley's strikers but Norwood has three goals in his last four games as has Cole.
Norwood said: "It just takes time to gel.
"We've brought a few players in, new manager, new staff. It takes that little bit of time just to get to know each other.
"Belief grows with wins.
"We've got a lot of quality in the squad.
"We've got players who can score, players who can create.
"We want to score goals and we want to keep clean sheets so we're just being that little bit more aggressive."
Barnsley's recent run of good form has put them fifth after ten games, but Norwood is not thinking about that.
"I don't think we'll look at the table all season.
"Until all 46 games are done I don't think there's much point.
"I think you might do if you're at the bottom end of the table and trying to figure out how many points you need to get safe.
"But for a club like this we need to pick up as many points as possible.
"One point is going to feel like a loss for us.
"We're going out to win every game, we should be at the top end of the table.
"After 46 games we'll keep picking up points and see where we are.
"The aim hasn't changed – it's just to keep picking up points.
"We set ourselves a target, I'm not going to say that here and now, but we're just going to keep plugging away one game at a time, one half at a time.
"We've just got to keep trying to win each half."