A MUM-OF-FIVE who last year issued a heartbreaking plea for a kidney donor to come forward has found a match - and she's encouraging others to see if they can help during Organ Donation Week.
Ann Gath, 43, of Ardsley, was diagnosed in 2017 with a rare genetic kidney disease called autosmal dominant tubulointersitital kidney disease (ATKD-umod).
It all started when her mum went to the doctor saying that she hadn't been feeling well and they confirmed that she had kidney problems.
Ann didn't think much of it until she got pregnant with her fifth child, Saffron, and became really poorly during the pregnancy, having to be induced early.
Last year, almost to the day, Ann made an appeal for prospective donors to come forward so she can start to 'live again' rather than just be 'kept alive'.
After more than 60 people coming forward as potential donors, Ann received the news they had finally found a match in June.
She told the Chronicle: "I lost count of how many people came forward - at one point there was more than 60.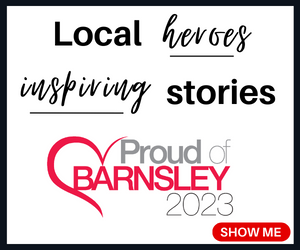 "I had four matches but three of those fell through.
"In June I managed to find the match and now I'm just waiting for surgery.
"I was just shocked, I couldn't believe it and I just can't describe it.
"We are struggling to get a date for surgery but it should hopefully be later this year."
Ann said she's not holding her breath as she knows transplants don't always go to plan but, if successful, it would be life-changing for Ann.
"Transplants can be unpredictable so I've prepared myself for that," she added.
"It'll give me a normal life and help with things you just take for granted.
"Just things like cooking tea is a struggle.
"It's an aggressive treatment - it's exhausting.
"I'll finish dialysis at 12pm and then I'll be fine - I'll cook the kids dinner and then be too exhausted to it.
"It's quite isolating."
This week is Organ Donation Week and Ann wants to encourage others to come forward to support those who desperately need it.
"I'm not the only person looking for a donor," she added.
"I'm lucky enough to have a good enough presence on social media for the appeal - not everyone has that.
"It's a case of waiting every day, it's not having control over your life.
"There is treatment but here's no end point - it's emotionally exhausting.
"You just have to accept the situation."
There's been at least one person who wanted to be a donor to Ann who has helped a stranger instead, and it's simple to take the first stop to get involved.
"People's stories are devastating," she added.
"One or two people have managed to help others after trying to be a donor to me.
"They've been given to a complete stranger after my appeal."
If you want to get involved, visit organdonation.nhs.uk.