A DARTON man is hoping to raise £1,000 for Barnsley Hospice - by running the York Marathon in full Viking armour.
Paul Bedford, 57, is used to running long distances, but says he's never faced a challenge quite like this one.
His wife Julie is currently attending sessions at the hospice, and Paul wanted to give something back to them.
He told the Chronicle: "I wanted to do something for Barnsley Hospice and I randomly said I'd run the York Marathon as a Viking.
"I'll be doing it in full armour, with chains and a shield, on October 16.
"The sheer weight of it is unbelievable - just getting round will be an achievement so I'm not expecting a fast time.
"It's been fun so far - I've got a £1,000 target and I'm currently at £700."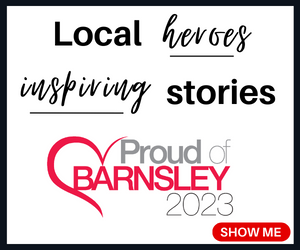 To donate to Paul's fundraiser, follow the link on the Barnsley Chronicle website.