CALLS from Barnsley leaders to save the county's only airport from closure have been dismissed by its owner - after a review into its future found a 'fundamental lack of financial viability'.
Doncaster Sheffield Airport - owned by Peel Group - will close after the six-week 'strategic review' concluded it is not cost-effective, resulting in the loss of 800 jobs.
Barnsley Council leader Sir Steve Houghton backed an attempt to secure its future alongside other local authority bosses - as well as South Yorkshire Mayor Oliver Coppard - but it was revealed on Monday that Peel Group intended to pull the plug by winding down operations from the end of October.
The matter - discussed at yesterday's full council meeting at Barnsley Town Hall - saw Coun Hannah Kitching call on South Yorkshire Mayor Oliver Coppard and the county's four Labour leaders to be more ambitious.
She said: "As we've seen before, councils have worked together to implement compulsory purchase orders and this should be looked into in this case - the loss of the airport is a huge loss to not only people in Barnsley but everyone across the county.
"Where is the ambition? The mayor has done enough following - he now needs to lead and protect these jobs."
However, Coun Houghton ruled out any investment in the 'loss-making airport'.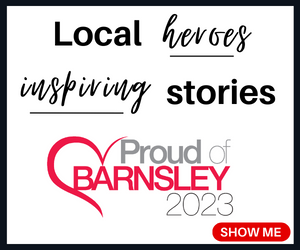 A statement on behalf of Peel added: "No tangible proposals have been received regarding the ownership of the airport or which address the fundamental lack of financial viability.
"The high fixed costs associated with running a safe, regulated airport, together with recent events materially reducing prospective future aviation income streams, mean that a break-even business plan cannot be identified for the foreseeable future.
"As a result, DSA will begin winding down the provision of aviation services during the week commencing October 31.
"On September 23, Peel received a letter from the South Yorkshire Mayoral Combined Authority (SYMCA), supported by the mayor and leaders of Barnsley, Doncaster and Rotherham councils, which included a proposal to provide public money to DSA to fund its operating losses until October 31, 2023."
According to Peel, they had been told by county leaders that a group had approached SYMCA with a view to taking over the airport, but the consortium's identity was not revealed despite 'urgent requests for details'.
"Peel has yet to receive a response to urgent requests for details on the consortium's identity, nor have the terms of any proposal or evidence of the consortium's financial standing or aviation expertise been provided," the statement said.
"We will not accept any public sector grant to cover the costs of an airport that is not viable due to its lack of adequate forward revenues and high operating costs.
"Accepting funds from SYMCA may postpone the inevitable for another 13 months, but it will divert funds away from services on which communities throughout South Yorkshire rely."
Mr Coppard blasted Peel's decision - but said local leaders had done everything they could to provide a solution.
He said: "I'm devastated and angry about the impact it will have on our communities but most importantly, there are hundreds of people who will now be frightened for their future.
"For years we have been investing public money in and around DSA to support the airport, including providing emergency funding through the pandemic.
"Since the announcement by Peel that they were entering into a review of DSA, we have done everything we could to constructively and proactively find a path forward.
"We have identified market interest, brought potential investors to the table, and last week we offered them a deal to project the jobs and livelihoods of DSA staff, and to give Peel the time and space to negotiate with new investors.
"The fact that they chose to turn our offer down simply confirms what many of us suspected: that Peel was never serious about finding an alternative and safeguarding the future of DSA.
"It is still not too late for them to do the right thing by reconsidering their decision for the sake of those employees, businesses and communities directly impacted by this appalling decision."
Barnsley Central MP Dan Jarvis, the former mayor, said the closure will have a knock-on impact on South Yorkshire's economy.
He added: "This is terrible news - cosing Doncaster Sheffield Airport will mean big job losses and will be a huge retrograde step.
"The Prime Minister and the Transport Secretary now need to urgently intervene so this decision can be overturned."