Michael Duff felt his Barnsley side deserved a 1-0 win at Fleetwood Town secured by a 90th-minute Jack Aitchison header.
The Reds are now unbeaten in six in all competitions and have won three games away from home in a row without conceding.
Head coach Duff said: "It was a deserved win, we were the better team. We were excellent for the first 20 minutes but couldn't score.
"You are never going to dominate for 90 minutes. There was a concern halfway through the second half that the game had gone a bit flat. But it's part of our learning. Fleetwood are a tough nut to crack and they went more direct.
"We said at half-time that it might take 50 minutes and it took 46.
"Probably most people thought it would end at 0-0.
"On 87 or 88 minutes I would have taken 0-0 but the players kept pushing which is what we want.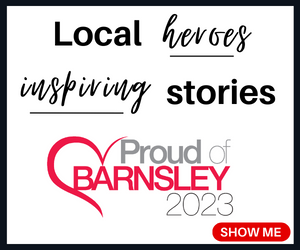 "Last-minute winners always feel great but 0-0 would have been another game unbeaten and another clean sheet.
"But the goal puts cherry on the cake.
"We'll be on the end of a couple like that this year. But sometimes you nick one and we definitely we did that.
"It's a clean sheet and away win at a tough place so I'm pleased."
Duff said there were heated exchanges at half-time.
"People were digging each other out at half-time which is a positive. Apparently it is new for the group in recent years. It shows a togetherness. It's not personal, it's to get better.
"I don't mind it as long as there is a message behind a raised voice or swearword. I give them five minutes on their own. I stand in the showers with the staff. I actually had to calm them down because they felt they should have been 2-0 up. Sometimes there is the angst of 'why aren't we winning?' and 'you should have done this' and 'you should have done that.'"
Aitchison's two goals for Barnsley have been headers.
Duff said: "We have just said we're not doing any finishing with his feet, just heading because it's the only way he seems to score. It was touch and go whether we were going to involve him because, Thursday, his hamstring was still tight. We sat down with him last week and showed him all of his chances this season and three days of his training. He spends too much time outside of the posts and needs to be within them. He's a centre forward and needs to score goals."
Aitchison added: "I haven't scored in injury-time since youth level. I was just glad to do it for the lads who had worked hard and the fans. I was happy to score and then to see all the boys' faces and how much it means.
"I had a chat with the gaffer during the week to get in between the posts more. I had seen Nors hang the ball up like that in training and I went for it.
"I just let it hit my head. It's the second time I have headed it and second time I have scored.
"Sometimes lately I have been over thinking it in front of goal but my head was clear today. I had a feeling before the game I would come on and make an impact."
Tom Edwards was on the bench after his girlfriend gave birth on Thursday which meant he was not in training.