BARNSLEY Commonwealth Games champion Lachlan Moorhead is hoping to round off a spectacular year with success at the World Judo Championships this weekend.
The 21-year-old from Penistone won gold representing England in the Commonwealths this summer in Birmingham, where he lives.
He has now made the longer journey to Tashkent, Uzbekistan to represent Great Britain in his first senior global championship.
Lachlan, whose competition is on Sunday, told the Chronicle: "It's my first World Championships so a lot of it is experience.
"But I am going there to win as many fights as possible and boost my world ranking.
"I want to win a World Championships or Olympics eventually in my career.
"If that happens this time, it would be incredible, and I am not ruling anything out, but my main focus is to win some fights and prove I am at that level.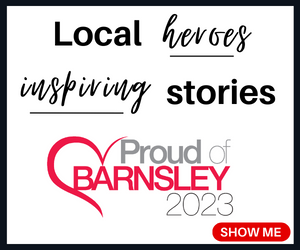 "I feel it's where I belong.
"There's not much pressure on me but that's usually when I fight better because I can set the cannons off and go all guns blazing."
All the fights in Lachlan's category will take place over a day.
"It will be a long, tiring day if I have six or seven fights but hopefully that is the case because I don't want to be fresh after I've lost in the first round.
"The World Championships is the hardest event in judo because, in the Olympics, you only have one from each country but in the worlds you can have two from all the best countries.
"I feel I can give all the top guys problems and hopefully I will show that.
"I need the tough rounds against the tough guys."
It will be Lachlan's first trip to Uzbekistan. He said: "They have an Olympic medalist and they love judo over there.
"They pump a lot of money into it.
"It should be good."
Moorhead fondly remembers taking gold in Birmingham in August.
"It is one of the best memories of my life. There was something special about it being in England.
"We had a little tiny break then went straight back to training and fighting all over Europe.
"You can't smell the roses for too long or you lose track of it all.
"The worlds are a step up but there were world class guys in the Commonwealths. The guy I beat in the final was world number ten.
"It gives me a lot of confidence."
Lachlan was able to return to Penistone after his Commonwealth win.
"I made time to come home because it had been so long in the build-up to the Commonwealths. It was really nice to see people. I did a coaching session at my dad's club. There's no place like home, as cliched as it sounds."