– Barnsley got 'fair market value' for Helik, Morris and Brittain
– Having to sell players in January has not been discussed – CEO
– El-Ahmad on Styles deal, Belgians' future, and missing out on striker
BARNSLEY chief executive Khaled El-Ahmad believes the club had a 'very good' summer transfer window and has now turned his attention to extending key players' contracts and planning for the January window.
While the Reds are impressing on the pitch under new head coach Michael Duff, who has them fifth after 11 League One games following last season's relegation, there is work going on in the background to prepare for the future.
Those out of contract at the end of this season include forwards Luke Thomas, who has started the majority of games so far this season, and Jack Aitchison who scored a last-minute winner at Fleetwood Town on Saturday.
Others are back-up goalkeeper Jack Walton, Clarke Oduor – currently on loan at Hartlepool – and youngsters such as Aiden Marsh, Jasper Moon and Joe Ackroyd.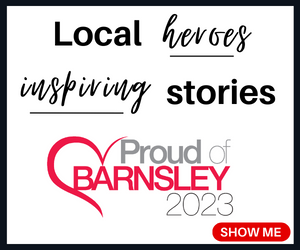 Captain Mads Andersen, Brad Collins, Jordan Williams and James Norwood are all also out of contract at the end of the season but the Reds have an option to extend all four of their deals by a further year.
El-Ahmad told the Chronicle: "The discussions are ongoing.
"We are not just talking to players who are out of contract next summer.
"We're looking at players who have more years left to create the best possible balance within the squad.
"We're reviewing every player within the squad."
Barnsley sold Michal Helik, Callum Brittain, Carlton Morris and Cauley Woodrow during the summer. The transfer fees for Helik, Brittain and Morris are all understood to be between £1-2million each, while El-Ahmad confirmed the Reds have sell-on clauses for all three.
Asked if Barnsley got good value for those players, the chief executive said: "Ultimately the market dictates what you get.
"Then it's the complexity around the transfer – the length of contract, the salary, what the player wants.
"Looking back at the window, I think we got fair market value for the players."
He added: "It was a hard market.
"The money wasn't big throughout the pyramid. There were a lot of loans and a lot of free agents, and always some teams with a lot more money.
"Considering where we are, I think we had a very good summer."
The Reds announced a £4.2million loss in their accounts for the 2020/21 season, mainly due to the impact of Covid-19, while they have since been relegated which is thought to cost them £7-8million. The owners have invested £4.2million of equity in two separate capital calls, with more to follow in January potentially.
El-Ahmad said it was not guaranteed that more players would be sold in the January transfer window.
"There is always the potential of ins and outs. It will be an assessment of how we're doing, a discussion with the manager, the financial perspective, have we been able to extend player contracts or not? There are many moving parts.
"But, in a transfer window, anything can happen. It is an ongoing discussion about how to be best be competitive.
"We have a financial responsibility but I wouldn't say we've discussed 'this player has to be sold.'"
Specifically on captain Andersen, El-Ahmad said: "There has always been interest in Mads since I arrived – in January and this summer. I wouldn't expect anything less. He's a great person and his performances on the field speak for themselves."
Chairman Neerav Parekh has said there will be money available in January to buy players, and that the Reds bid £300,000 for a striker in the summer.
El-Ahmad said: "I think it's quite exciting that the board has shown that, if we come with the right project to invest in a player, they were willing to back us this summer. I believe they will do it again in January."
He added: "The money the board have put in is to help with the operational costs, any investment in players is an external discussion."
Duff was hoping to bring in one or two more strikers in the summer transfer window but, despite having one in the building on deadline day, they could not get the deal done in time.
El-Ahmad said: "We had brought in strikers earlier in the window, we shifted to playing just one striker, but we also focused on creating chances by bringing in midfielders like Adam Phillips and Josh Martin.
"We spoke with many strikers, we offered contracts and ultimately, when the window closed, we were not successful. There was one on deadline day but it didn't happen."
It was one of at least seven transfers, in or out, the Reds were attempting to complete in the final few hours of the window and, although the others went through, some supporters have questioned why it was all left so late.
"We had seven or eight deals going on the last day of the window. It was a combination of things.
"Every window we want to buy ourselves more time and be earlier with our signings. But you can't really control the interests of the player or the other club.
"Of course we would want a better circulation in terms of ins and outs."
Callum Styles had been expected to be sold all summer but played the first six league games then, on deadline day, signed a new contract until 2025 before being loaned to Championship club Millwall for the season.
"Styles had two years left. There was some interest but none of the offers reached our valuation. We said 'you're staying.' He stayed and played but it was quite clear he would lose his spot in the Hungarian national team.
"We discussed 'how do we protect you and make you happy?' and also 'how big of an impact will Styles leaving have on this squad?'
"He is a good player but we have a belief in other players in our squad.
"We thought it was the best way to protect our interest and support the player's development.
"It is good to show other players that we think about the whole package.
"We tried the same with Morris and Helik but they had a year left and didn't want to extend."
Millwall are not thought to have an agreement to buy Styles at the end of the loan for a set price.
"There are various clauses but it depends on what happens. We control the situation and it protects our interests."
Many of the Reds' recent problems have stemmed from the summer of last year when then chairman Paul Conway was acting CEO and signed expensive Belgian flops Obbi Oulare and Aaron Leya Iseka on some of the biggest wages at the club.
They have both been loaned out for this season but Iseka is contracted at Oakwell until 2025 and Oulare 2024.
Oulare has not played for Belgian second tier club Molenbeek this season while Leya Iseka has made two starts for Adanaspor in the Turkish second division.
"As long as they are Barnsley players, we try to treat every player with respect. We look at what is best for the club and the player.
"They are on loan and we will see what happens in the coming windows."