BARNSLEY must make sure they are more motivated than managerless visitors Exeter City in the clubs' first meeting in more than four decades today, says Michael Duff.
Matt Taylor – who had won the most games of any manager against Duff – left the Devon club after four years in charge for Barnsley's near neighbours Rotherham United on Tuesday.
They have Kevin Nicholson – the former Sheffield Wednesday player and Torquay United manager – in caretaker charge. Head coach Duff told the Chronicle: "We just plan for what we think we're going to come up against.
"Whether they are good bad or indifferent we will only know when the ref blows his whistle.
"We will prepare for what I know about them, the players I know about and what we've seen in previous games.
"Matt did a very good job and I don't see them going away from what's been successful for them. If I'm wrong we will change it at five past three.
"I need to make sure they are not more motivated than us just because their manager has left. We are at home and we have an opportunity to put another three points on the board."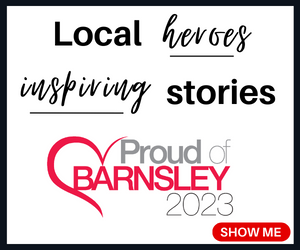 The Reds are unbeaten in six in all competitions, winning their last four including at Fleetwood Town on Saturday thanks to Jack Aitchison's 90th-minute goal.
That put them fifth in the table with 20 points from 11 games.
Duff, who has been nominated for manager of the month, said: "We just try to win the next one and, if we lose, try to win the one after.
"I don't think about winning or losing runs. I don't change the way we work.
"There will be lots of talk about what we can do but, if we lose three in a row, there will be the other type of talk.
"I try not to listen to the noise, and focus on what we do during the week.
"It's going in our favour at the minute, but we stick to the process.
"We just keep working hard every day then see where we are at the end of the season.
"People are talking a little bit more positively which is great and means the players are doing something right.
"There was a bit of blame culture when I first came in, it was always someone else' fault but their own.
"That's a modern day football thing. They always blame the referee, or the traffic or something.
"But we're starting to change that and the players have been receptive.
"They were digging each other out at half-time last week and I don't mind that."
Exeter, who came up last season from League Two, are 11th in the table with 15 points.
They followed up a 4-0 win at Forest Green Rovers with a 2-2 at home to Bristol Rovers, who netted in injury-time. None of their 11 league games so far this season have been against any of the current top eight.
They won 7-0 at Duff's former club Cheltenham in the EFL Cup earlier in the season.
Duff said: "Exeter aren't afraid to get in behind you. They put you under pressure, put balls in the box and keep the ball in the top third. They have had a good start to the season."
Exeter's Jevani Brown has the second most goals in the league and most assists while Sam Nombe has also been a regular scorer.
"They have a lot of goals between them. I know Jevani well. I tried to sign him when he was at Colchester. They have been successful, scored a lot of goals and beaten some good teams."
Taylor brought through several acaddemy players, from the Devon area, into the first team during his four years in charge. Duff said: "It's a well-run club.
"People up here might not know about it. It's a fan-run club. They have produced loads of players. Ollie Watkins (England international striker) went to Aston Villa and they have had massive kickbacks from that.
"They have always produced young players over the last ten or 15 years.
"The fact that they have been promoted and seem comfortable at the level is great for them and the area isn't a densely-populated area."
Barnsley defender Robbie Cundy was loaned to Exeter by Bristol City in 2019 but did not play while striker James Norwood played four games during a two-year spell with the Devon club more than a decade ago.
Barnsley played Exeter 20 times between 1964 and 1981, winning seven and losing nine.
The last meetings were in the 1980/81 season when Norman Hunter's promotion-bound Reds won both games 1-0.
Exeter have visited Oakwell ten times, losing five, drawing four and winning 4-3 in May 1977 having been 3-0 down.