DEVANTE Cole is enjoying playing for his father's former team-mate Michael Duff who he says is bringing the Barnsley squad together in a way his predecessors never could.
The 27-year-old striker is the Reds' top-scorer with four goals this season.
He is finding his form in front of goal after a difficult Championship campaign in which he netted just once in 24 league appearances while the Reds went down.
Head coach Duff was briefly at Burnley in 2007/08 with Devante's father Andy Cole, who is one of the Premier League's greatest ever strikers – winning it five times with Manchester United.
Devante told the Chronicle: "It was mentioned on the first or second day.
"It's good to have that connection straight away with the new manager.
"We had a little chat over it but then we got to work."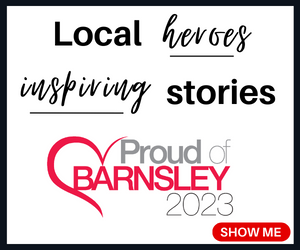 Cole is enjoying starting under Duff after being mainly a substitute under Markus Schopp and Poya Asbaghi.
"It's been a positive start. We've bought into what the gaffer has brought to the club. We just have to keep it going now.
"He drills into us every day that football pays you back if you work hard.
"We don't get too high with a win or too low if we don't win.
"He's always the same no matter what.
"We needed someone to come in and bring everyone together which was lacking massively last year. This manager has been a big difference from what happened previously. He is an English manager who knows the leagues. From day one there was no confusion.
"I always thought I could score goals. It helps when a manager puts you out there. You have to repay that faith."
Cole, along with fellow strikers James Norwood and Jack Aitchison, has started scoring more regularly in the last month.
"We feed off each other. When we're all scoring goals and working well, it helps everyone and you are more confident.
"It's not 'he's scoring, I am not scoring'. We just want everyone to do well."
Cole says summer signing Norwood, 31, has made a big impact.
"I am quite close to James. Me and Josh (Benson) spend a lot of time with him.
"He's an older one with a lot of experience and he's a character. We probably needed someone like him in the changing room because we didn't have any before.
"It always helps when you have someone who is older and has seen different situations to what a lot of us have seen."
Cole was on the end of some negative chants from fans of his former club Fleetwood Town, where the Reds won 1-0 on Saturday with a last-gasp Aitchison goal.
"It doesn't really bother me. It's just football. If I scored they would probably cry. But I really don't mind it.
"You can't beat a last-minute winner, that's what you're in football for."