BARNSLEY Council has been chosen to receive a special 'Tree of Trees' in memory of Queen Elizabeth II.
The Queen's Green Canopy is a UK-wide tree-planting scheme created to mark the late Queen's Platinum Jubilee.
It has been extended to the end of the planting season in March 2023 to give people an opportunity to honour her.
Barnsley Council has been given one of the special trees alongside 300 other organisations - which are gifted in a pot with Her Majesty's cypher.
Coun Sarah Tattersall, Mayor of Barnsley, said: "Many people across Barnsley came together to pay tribute to Her Late Majesty, showing the special place she held in the hearts of our communities.
"This wonderful tree will serve as a lasting tribute to Her Majesty's extraordinary service to her country and her people.
"Not only does this tree mark the reign of our longest-serving monarch, it gives Barnsley people an opportunity to celebrate being part of this special legacy, inspiring them to get involved in tree planting and creating a greener and healthier environment for future generations.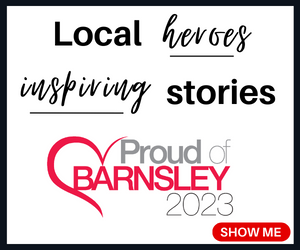 "As part of the QGC, created to mark the Platinum Jubilee, we're pleased to have planted over 100 trees in Her Majesty's name across Barnsley."
More information where and when the tree will be planted will be released in due course.