BARNSLEY Council has partnered with the college to launch a new smoke-free zone on its campus.
The new space, on the college's Old Mill Lane site, builds on the council's other smoke-free zones across the borough.
Since 2017, they have been attempting to make smoking 'invisible' in the town by creating smoke-free play park, town centre zones, primary schools, roads and high streets.
Coun Caroline Makinson, cabinet spokesperson for public health and communities, said: "In Barnsley, we want everyone to have the best possible chance of enjoying life in good health.
"We're committed to making our borough a place free from tobacco where smoking is unusual, with 82 per cent of people in Barnsley currently not smoking.
"I'm delighted to see the great work of our smoke-free zones now extending to Barnsley College, helping make smoking invisible for people who live, work and learn in our borough.
"Stoptober is a great time to think about quitting smoking, which will help you start moving more, breathe easier and give you more money to spend."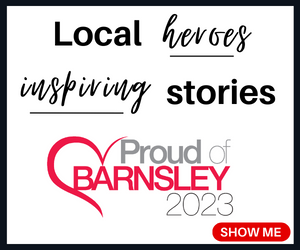 Dan Jarvis, MP for Barnsley Central, told the Chronicle: "It's great to see Barnsley Council and Barnsley College working closely together to help make smoking invisible in our borough.
"This new smoke-free zone joins many others across Barnsley, building on their success to continue changing attitudes around smoking in our borough.
"These smoke-free spaces are just one example of the great work happening in Barnsley to make smoking less common, and I want to thank everyone involved in shaping this work for helping to make this possible."