A MONK Bretton man is warning vulnerable residents to keep their mobility scooters locked away following a spate of recent thefts.
Stewart Green, 70, had two mobility scooters stolen from his home - one has been recovered, though smashed up, and the other has not yet been found.
But it's not the first incident of the same nature in the area.
Stewart said: "Our shed had been broken into and two mobility scooters had been stolen.
"One was recovered smashed up and the other has not yet been found.
"I went to our shop and they said another man and woman had theirs stolen, too.
"I'm notifying our neighbours to keep their scooters locked away and safe.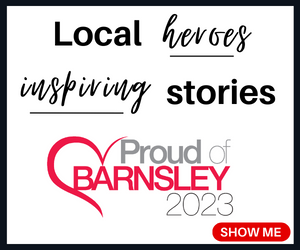 "They're stealing things that we need - it's not on."
A police spokesperson said an investigation into the incident has closed pending further evidence.
"Officers were called to a report of a burglary at an address on Elm Place in Barnsley on September 25, 2022," they added.
"It's believed to have taken place at some point between 10.30pm on September 25 and 7.30am the following day.
"Two mobility scooters were taken and one was later found and returned to the owner.
"Enquiries have been carried out and the matter has now been closed pending any further information coming to light."