Barnsley's four-match winning run came to an end as they produced a very poor performance in a 2-0 home loss to Exeter City.
The visitors netted very early in both halves and were the deserved winners as the Reds' display was easily one of their worst of the season.
The Reds remain fifth with 20 points from 12 games.
Luke Thomas dropped out of the squad with injury and was replaced in the 11 by Jack Aitchison.
The visitors scored after 35 seconds when striker Jay Stansfield found the bottom left corner from the edge of the area.
James Norwood could have levelled in the third minute but he headed wide from eight yards out unmarked after meeting a cross by Aitchison.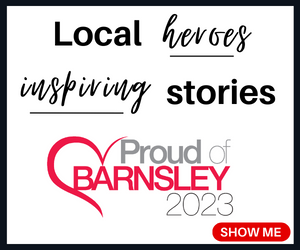 But Barnsley were generally poor in the first half as, although they created chances, they lacked energy and intensity.
Norwood had a half-chance in the 20th minute when Nicky Cadden's left-wing cross, which went just over Devante Cole's head, hit the striker seven yards out and drifted wide of the left post.
Mads Andersen headed a Cadden corner over eight yards out then, seconds later, Liam Kitching's long-range shot was spilled by goalkeeper Jamal Blackman who gathered at the feet of Cole.
Norwood was taken off after 37 minutes for Adam Phillips, who took one of the number ten roles behind Cole along with Aitchison.
Jake Caprice could have made it 2-0 when he was played in by a good move on the right but curled across goal and wide.
Cole tackled 'keeper Jamal Blackman in his six-yard box but the stopper managed to get a block in to avoid what looked a certain goal.
Exeter's Sam Nombe headed a right-wing free-kick well wide on the stroke of half-time.
Tom Edwards came on for Jordan Williams at the interval.
Early in the second half, Cole robbed a defender on the left of the box but shot high and wide while off balance 12 yards out.
Seconds later it was 2-0 as Nombe ran very easily down the right wing and crossed low for Stansfield who was in yards out of space almost on the line to tap in.
Jevani Brown almost made it 3-0 soon after when, following another good move on the right, he shot wide across the goal 12 yards out.
At the other end, Cadden saw a curling effort from just outside the box well tipped over by Blackman who then made a far easier save to catch an effort from further out by substitute Josh Martin.
Aitchison missed a big chance in the 80th minute when he blazed over ten yards out after Cundy flicked on an Edwards throw.
Exeter substitute Harry Smith should have made it 3-0 when he was played clean through but fired wide of the bottom right corner.
Barnsley (3-4-1-2): Collins; Cundy, Andersen, Kitching; Williams (Edwards HT), Kane (Martin 62mins), Benson (Connell 70), Cadden (Larkeche 62); Aitchison, Norwood (Phillips 37), Cole.
Unused: Walton, Tedic.
Exeter (3-4-1-2): Blackman; Key, Sweeney, Hartridge; Caprice, Harper, Collins, Sparkes; Brown (Cox 90+2); Nombe, Stansfield (Smith 70).
Unused: Brown, James, King, Chauke.
Yellow cards: Brown.
Goals: Stansfield 1, 48.
AS IT HAPPENED
1:42pm

1:59pm

2:02pm

2:05pm

2:10pm

2:10pm

2:12pm

2:13pm

2:25pm

2:25pm

2:36pm

2:36pm

2:37pm

2:39pm

2:40pm

2:41pm

2:42pm

2:45pm

2:46pm

2:50pm

2:54pm

2:55pm

2:56pm

2:59pm

2:59pm

3:01pm

3:03pm

3:04pm

3:04pm

3:04pm

3:06pm

3:06pm

3:09pm

3:10pm

3:11pm

3:13pm

3:13pm

3:14pm

3:14pm

3:17pm

3:21pm

3:22pm

3:27pm

3:29pm

3:30pm

3:32pm

3:36pm

3:39pm

3:40pm

3:42pm

3:44pm

3:46pm

3:49pm

3:50pm

3:50pm

4:06pm

4:07pm

4:08pm

4:09pm

4:11pm

4:11pm

4:16pm

4:18pm

4:20pm

4:22pm

4:24pm

4:26pm

4:29pm

4:32pm

4:33pm

4:34pm

4:35pm

4:36pm

4:38pm

4:40pm

4:42pm

4:44pm

4:47pm

4:48pm

4:50pm

4:52pm

4:56pm