'No hunger, no energy, no quality' was Michael Duff's assessment of Barnsley's 2-0 loss to Exeter, although he did say Luke Thomas' horrific injury yesterday 'might have been a contributing factor'.
The Reds conceded after 35 seconds then again three minutes into the second half.
Duff said: "We never got going. We conceded from the first shot after a minute and never looked like getting back in the game. We were lifeless and limp.
"We've gone behind before and had better reactions than that.
"The little bit of credit we have got in the last few weeks has been based on intensity, pressing and moving the ball quickly and today we didn't do any part of it. I thought the main difference was their front players chased everything and ours didn't.
"They scored their only two shots on target but we weren't anywhere close to the levels we've been at. No hunger, no energy, no quality. You can get beat but it's the manner which is really disappointing.
"We have to be careful not to overreact too much. But I have told them not to play with an ego. Exeter were in a league below last year but they deserved to win.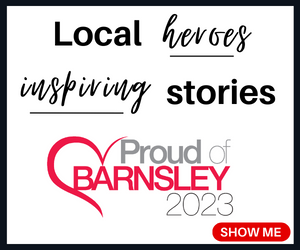 "Supporters might think 'it's only Exeter at home, you'll beat them'. I am sure our lads will have run harder if they had been playing at Wembley. That's mentality not quality.
"If we had shown any sort of quality we could have nicked a point. If we had pulled a goal back it would have been interesting what the reaction would have been.
"There will be a lot of regrets from everyone, staff included."
It was the Reds' second home loss of the season in the league, after going down 3-0 against Wycombe in a similarly poor performance in August.
"I knew there would be ups and downs. We have had two home defeats in a similar matter. Both teams only had a few shots on target but our intensity and quality wasn't there. We will try to get to the bottom of it when we get them in on Monday."
Luke Thomas had suffered a broken leg in training the previous day. He is due to have surgery on Tuesday and is expected to miss four months.
"In training we were doing a small-sided game, he slid in at the back post to score with no one anywhere near him. His leg got caught underneath him and his studs caught in the ground. He broke his leg and damaged a lot of ligaments in his ankle.
"It's not an excuse for today but it's difficult when players see their mate, who is a popular member of the squad, on gas and air, screaming in agony. There is a weirdness in the training, players are not really listening because they're worried abut Luke. We have to re-pick a team. I can't blame that on the performance but it might have been a contributing factor. We definitely lacked his energy today."
Duff was disappointed with the goals conceded. He said: "We ask players to do certain things and when it doesn't get done properly that is what happens. We looked solid and organised but the goals were individual mistakes."
Duff took James Norwood off before half-time then Jordan Williams at the interval.
"Willo was worried about his hamstring. Nors was a tactical decision but it could have been any one of the front three."
Defender Robbie Cundy added: "Obviously it's not a good result. Conceding an early goal set the tone. It killed us but we have to react better. As a group we didn't do our basics well enough – second balls, squeezing the pitch.
"They put it in behinds us a lot and chased everything. They didn't make it easy for us. No excuses, we weren't at it."