Analysis from Barnsley's 2-0 home loss to Exeter City.
AWFUL PERFORMANCE BY 'LIMP AND LIFELESS' REDS
THE MOST exciting and memorable moment for Barnsley fans from this dismal afternoon was when the PA system inexplicably started playing 'Dakota' by The Stereophonics during the second half.
Many supporters started clapping along, with the game ongoing, then booed when the song was turned off after about 20 seconds.
Given the hosts' performance, a more appropriate choice from the Welsh rock band might have been 'More Life In A Tramp's Vest'.
If that sounds harsh on a team who had been unbeaten in seven and won their previous four, it tallies with Michael Duff's description of his team as 'lifeless and limp' while adding: 'No hunger, no energy, no quality.' He also suggested his players 'played with an ego'.
The Reds, who conceded poor goals after 35 seconds then three minutes after the break, were very flat while their passing was poor and they seemed to lack a clear strategy in attack - often resorting to hopeless long balls.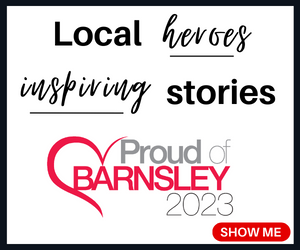 They certainly missed the relentless energy of Luke Thomas whose horrific training ground injury, Duff said, might have been a 'contributing factor' if not a full explanation for the dip in standards.
That makes some sense, but it is only really an excuse that can be used once and certainly didn't offer a full explanation for this bad display.
ONLY ONE BAD DAY BUT CAN'T BECOME A TREND
The Reds have built up credit in the bank with their recent excellent run, and are higher in the league than many expected.
Overall it has been a positive first quarter of the campaign and there is no real need for panic.
But this match was similar to the August humbling against Wycombe Wanderers, and it is worrying that they can suddenly produce such an inept and lacklustre display.
Excitement over a possible promotion push may have been dampened and, while it is too early to tell either way, they cannot afford many more days like this.
Duff's comment about the players expecting to beat teams like Exeter and not running hard enough is a concern and not the attitude of a team that will collect 80 plus points. They must now bounce back on a tough trip to Bolton Wanderers next Saturday.
REDS OUTFOUGHT BY MANAGERLESS EXETER
As bad as Barnsley were, Exeter deserve plenty of credit - especially teenager Jay Stansfield who netted his first career goals for the club where his father Adam had been playing when he died of cancer in 2010.
Due to injuries, Exeter could only name six substitutes, four of whom were untested teenagers. Most of their players had spent the vast majority of their short careers in League Two. They had four academy players in the starting 11 and another four on the bench.
While both starting 11s averaged 24 in age, Barnsley's was far more experienced.
Exeter manager Matt Taylor left for Rotherham last week after four years in charge, in which he had gained promotion from League Two last season and brought a series of Devon-born-and-bred academy players into the first team.
Barnsley said they would prepare for a side full of motivation and aim to match that - something they totally failed to do.
FORWARDS SET TONE FOR BAD DAY
Duff said the main difference was that his forwards didn't chase the ball and run in behind like Exeter's did.
James Norwood started by taking the knee when the Reds had agreed not to, then quickly got to his feet while laughing. He then missed two decent chances and had a series of very long-range shots including one of which he fell over while scuffing, while his passing was often poor.
He was called a 'City reject' by the away fans after barely playing in a two-year spell in Devon as a youngster, but did nothing to shut them up.
Norwood was taken off before half-time, with Duff saying he could have taking any of the forwards off. He was replaced by Adam Phillips who joined Jack Aitchison as one of the number tens behind Devante Cole who moved to the central striker role.
Phillips was played through by Aitchison seconds later but hesitated and was tackled, then made little impact for the rest of the game.
Aitchison was at fault for the opening goal, having been brought in for the injured Thomas after netting a last-minute winner the previous week.
The Scot then was Barnsley's best player, and the only one who looked likely to make something positive happen with several impressive passes and pieces of skill.
But he missed a big chance in the 80th minute when he blazed over ten yards out.
Cole - who worked hard after a slow start and won the ball regularly- also missed chances either side of half-time.
KEY PLAYERS HAVE WORST GAMES
In midfield, Herbie Kane struggled to impose himself while Josh Benson had his worst game of an otherwise very good season - often playing balls forward to no one, although that may have been partly due to the lack of runs by the forwards.
Exeter's midfield was Harper Collins, a major book publisher, and they looked ready to write a new chapter while Barnsley's midfielders never seemed to be on the same page.
Left wing-back Nicky Cadden put in some good crosses for chances and forced a top save but he also struggled defensively and tracking runners.
Right wing-back Jordan Williams was taken off at half-time with a hamstring injury and replaced by Tom Edwards who does not have the same pace and dynamism, while he was partly at fault for the second goal within minutes.
Mads Andersen also made a rare error for that goal, and missed a big chance for 1-1, as he too had his worst game of an otherwise excellent season.