Michael Duff says it is important Barnsley players and staff 'get round' Luke Thomas during his rehabilitation from a freak training ground injury.
Thomas broke his leg and sustained ankle ligament damage on Friday when sliding to score a goal in training but his foot got caught underneath him.
He is due to undergo surgery tomorrow and is expected to miss four months so will be out until February.
The 23-year-old has been at Barnsley since 2019 but was loaned out twice as he struggled with mental health issues as well as fitness and motivation.
Duff said: "Luke has worked really really hard to get himself in a good place on and off the pitch. He's been one of better performers this year. He's been excellent.
"But football has given him a boot and it's up to the staff and players to get around him and make sure he comes back bigger and better. It's the same as Conor McCarthy (out for the season with a knee injury). I have told the players not to have regrets because you never know when your last game is. Football can spit you out quite quickly.
"He was at the game on Saturday.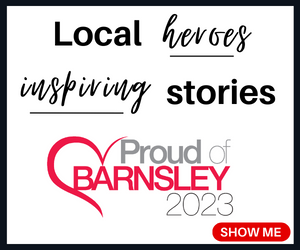 "He's not sulking, moping around feeling sorry for himself. It's in in our best interest to look after his best interests."